After his recent sale in Montferrat, Andrea Monti, the CEOof the Piedmont G.E.P. partner agency, tells us something about this interesting experience.
"Cascinale Del Moscato" is a really fascinating property located in an area which is currently part of the UNESCO World Heritage List: Canelli, between Langhe and Montferrat, where the famous Moscato D'Asti Canelli is produced. Moreover, Canelli is also the hometown of the Italian spumante. Precisely because of all those features, "Cascinale Del Moscato" has immediately caught the market's attention. After having entered his property on the market through other agencies, "Cascinale Del Moscato" ex-owner, a Milan architect, decided to address himself to our group because of the suggestion of architect Barbero, a specialist of Canelli, who identified Great Estate as the perfect agency for the sale of a luxury property to an international clientele.
During the many meeting with the owner, while presenting our group and working methodology, I essentially tried to let him understand who we are. Great Estate is a group of specialists working on the most beautiful Italian regions. We do not simply sale prestigious properties, we sell the Italian Lifestyle, emotions and feelings too.
I admit that, at the beginning, we did not agree on the selling price of the property. However, I have always been clear, honest and determined regarding the property estimate I did. So, after the assignment for sale signing and having already seen some results of the online statistics and reports – all materials we always send to our clients -, the vendor decided to decrease the initial property price. This made us find the right buyers: the current owners of "Cascinale Del Moscato", a geologist and an engineer from Texas, who discovered our group through our international advertising. We visited different properties together.. it was really hard research!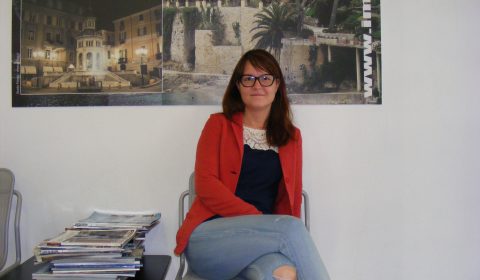 The first properties visits, among which the one to "Cascinale Del Moscato" too, were managed by Martina Bosetti, our International Property Consultant who, with passion and professionalism, was able to support and suggest the clients.
Indeed, thanks to her advice, they were able to find their "dream home": "Cascinale Del Moscato". With its bricks vaults, wood beams and stone walls, the property structure, as well as its location, caught their attention immediately. After having considered other properties, they finally decided to purchase "Cascinale Del Moscato".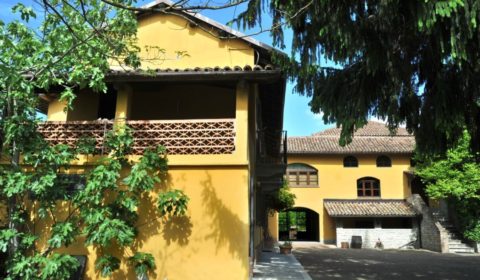 Two years are now passed since my team and I started our cooperation with Great Estate. I can affirm to be completely satisfied with it, because the group is continuously improving. We, as partners, commit ourselves to work and always bring new ideas to the Group, so to allow Great Estate Partners growth.
Maybe, I will seem repetitive, but I truly think that a client has to entrust him/herself to a real estate group like ours, an international intermediation expert. Indeed, we are able to provide some fundamental, efficient and IT services, both regarding the vendors and sellers: from the professional photo shootings, to the drone videos, international advertisement, My Agent service (read here our article about it) and all the post-sale ones.
Finally, I believe that the daily professionalism, passion, transparency and willingness put in place by my team and I are the fundamental elements of our success. Being always up to date about the new regulations, we never stop our training. Moreover, we are often able to create a friendship relation with our clients, which is designed to survive after the sale too.
This is the passion we have for our job and territory. We are able to meet our clients' needs in every area of Italy.
Andrea Monti
Related articles: