During spring 2017, the GE "veterans" celebrated the closing of two important international sales in Tuscany and Umbria.
Spring 2017 was, for Great Estate, a really winning season.
Indeed, our team closed two important international sales, which were personally signed by Stefano Petri, the GE CEO, and Roberto Biggera: "Podere Colombaiolo" in San Casciano Dei Bagni and "Casale San Fortunato" in Todi.
The vendors of both the properties were Italian. The new "Podere Colombaiolo" owner is a Danish client, while the one of "Casale San Fortunato" is Israeli.
"Podere Colombaiolo" was acquired by Stefano Petri and Roberto Biggera, the buyers' consultant, in 2014. Its main features are: the panoramic position, incredible property renovation and quality, large swimming pool and land beauty.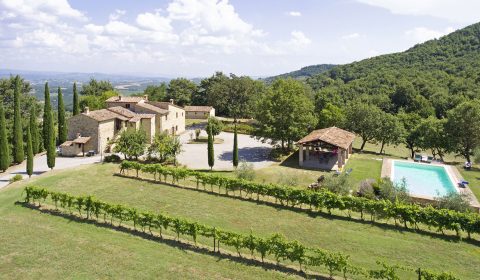 "Casale San Fortunato", instead, was acquired by Stefano Petri, the GE CEO, in 2017. This amazing property overlooking Todi catches your attention for its incredible harmony, garden, swimming pool, guest house and location.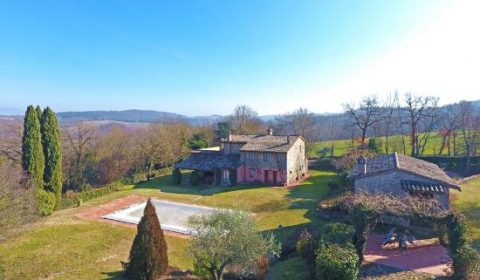 Both the sales and negotiations were closed very quickly: after a month from the first property visit of the buyers.
As emerged from the pleasant chat with Stefano and Roberto:
The fundamental element of this sales was the properties prices updating. Indeed, after it, we were able to find the right buyer for both the properties, as well as to close the sales in a very short time.
This one million euros result confirms, once again, the great skills of the GE professionals, as well as the offered tools and services efficiency and quality.