Selling your property quickly as possible and at the best market price: this is the aim of every seller. Great Estate presents you "The Best Price"
In order to sell your prestigious property quickly and with the best economic results, it is fundamental to propose yourself into the most suitable referring market at the more adequate sale price. This is why Great Estate daily commitment is to let every vendor understand some fundamental elements. These are: the real-impartial value of his/her property, the target clientele typology, the marketing tools aimed to achieve the best result and the constant analysis importance of the possible marketing activities.
This is what Great Estate defines as the "Three E rule" (read here our article): Estimate, Exposure, Examination. Those are three fundamental aspects to reach then the "S", i.e. the property sale, which is the objective of both the seller and Great Estate group.
Regarding the real estate estimation, which means to identify the right marketing value of a property, Great Estate is proud to present and propose you a new revolutionary tool: "The Best Price"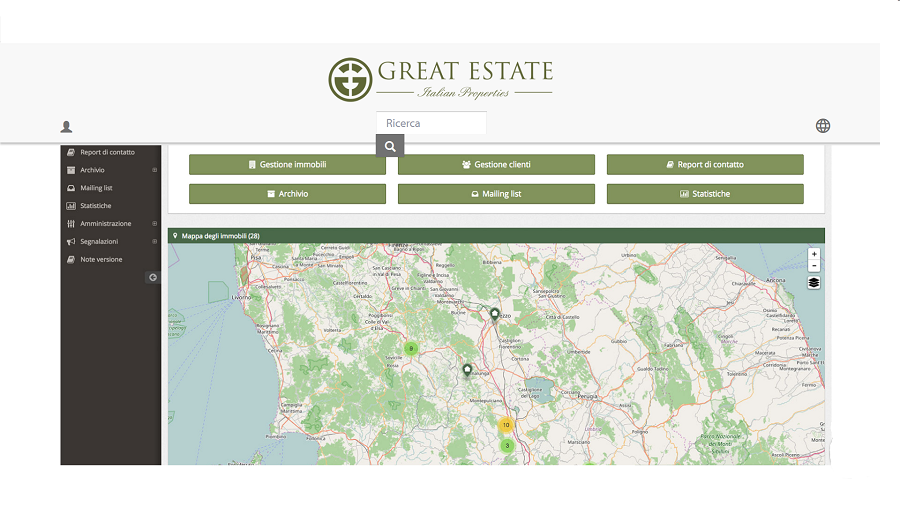 In collaboration with an IT geo-located analysis company (Beecome s.r.l.), Great Estate, in order to put a property on the market, developed and realized an innovative IT system that makes the identification of the right value quicker and more professional.
The Best Price, a program based on algorithms and data-collecting patterns, aspires to become a referring point, not only for the agencies, but for the entire real estate market too. From now on, every real estate professional can use a high-tech tool with a great demonstrative and convincing strength towards his/her vendors. Indeed, through this system, every professional will be able to draw a particularly precise and detailed evaluation of the property with the seller him/herself, with whom all the quantity-quality phases and choices will be shared.
We know that the first and essential step to sell a property is to identify its real market value, and The Best Price is moving precisely in this direction.
Another great success signed by Great Estate!