As you have probably read in one of our last articles, in December 2018 Great Estate signed the sale of "Il Colle Del Piccio". The new owners of this amazing farmhouse to renovate located between CIttà Della Pieve and Cetona, Carlos and Raquel, told us about their experience.
Good morning. We currently live in London. My husband Carlos works in a investment firm and I work as a consultant for social development programs.
My husband`s grandfather immigrated to Brazil decades ago and we've been close and feel very familiar with the Italian culture. Moreover, we love Mediterranean whether and Italy life style. All these combined with all the historical sites throughout the country, great food and friendly people makes Italy one of the most charming and obvious place for a holiday house.
Since we moved to London, we decided that it would be lovely to have a house in the Mediterranean region. Considering my husband family background and our passion for art and history, we found that Tuscany would be an amazing place to have a second home in Europe. We have been in Tuscany many times before and we fell in love with southern Tuscany, not only due to the beauty of the region but also because it is less busy and touristic in comparison to other regions around Florence.
For this reason, we were searching in the internet for estate agents when we ended up in the Great Estate group website. We had a very good first impression of the firm.
Our trusted consultant of the G.E. was Roberto Biggera. Roberto was always very efficient. Very good English so communication was never an issue. Roberto understand well the profile of each client showing prospects properties that would fit the profile we described. Roberto was also tireless. No matter the obstacles he was always available to discuss and try to find a way to close the deal. We had a failed bid but certainly not for any lack of dedication from his side. No doubts our deal only closed because of his efforts and experience to deal with multiple sellers in the same property (thanks also to Giacomo, his colleague). Roberto is not only an outstanding agent in Italy, but also His compromise makes him a professional with the highest level of professionalism anywhere in the world.
We have been in Italy many times before, we know different regions but Tuscany has always been the favourite one. We knew Cetona from previous visit to other properties. We were not searching specifically for this town. But town is very charming and far from touristic areas. What was a must for us.
We have visited around 20 properties with Roberto, but we finally decided to purchase "Colle del Picchio" because of its incredible position on the landscape. We like the view and we love the fact that we have some land in the property to "distract" us.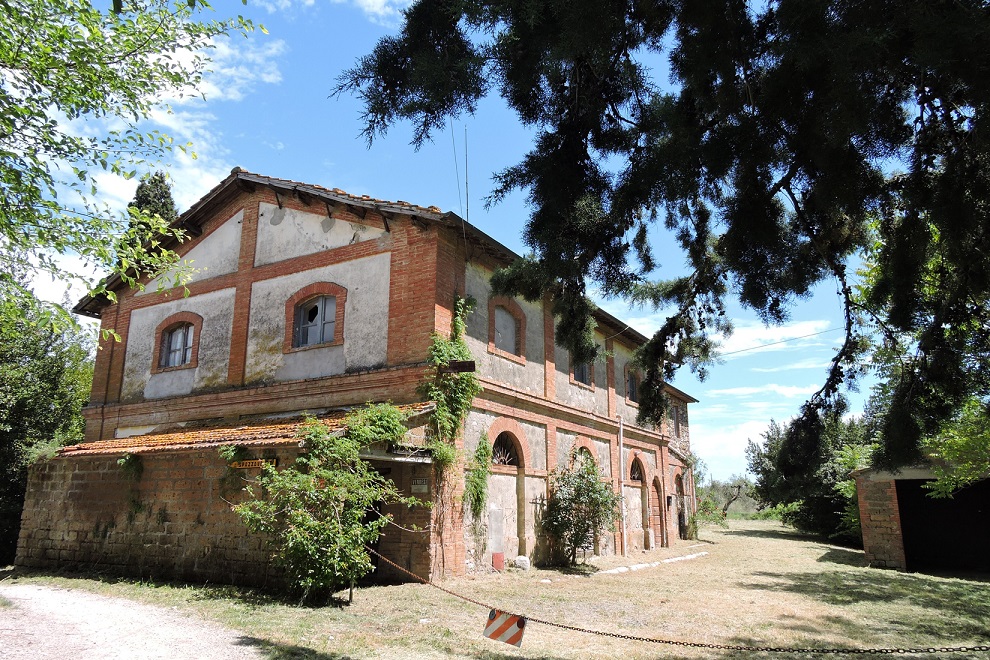 We love to buy and refurbish properties. It is a lot of work but you must enjoy the process. We do. Project is full renovation in the house, outdoor, gardening, swimming pool, etc. Renovation big time. Probably, this will become our vacation home. Little farm, maybe (as a hobby).. who knows!
We had to negotiate with multiple sellers. A negotiation in this case is never easy anywhere in the world. However, Roberto had always a very positive approach, trying to overcome the problems and find a solution to reach an agreement.
Roberto and team had very professional approach all time. Clear communication, good driver to close deals and honest and transparent when necessary. Again, I believe that few agents would be able to close our deal. Roberto managed well the negotiation process. However, maybe more importantly was his approach and reaction when we did not like a specific property that he showed us. As I said before always resilient and tireless to find the right property for us. This is crucial for anyone buying a property in a different country.
For all the reasons stated before, I would surely recommend Great Estate. Team very professional, with clear view on the needs of the client but with a good driver to find the right property when a visit did not go well.
Read also: