"Il Piccolo Cuore" new owners are going to tell us how their desire of purchasing a stunning property in Tuscany has come true.
The family and our passions
Hi, we are Arthur and Patrizia Boxman. We live in Switzerland, in the canton of Zurich. Together we have five daughters and a golden retriever, so as you can imagine there is always lots going on. Work is also keeping us busy so we try to keep healthy and relaxed by doing plenty of sports (mostly tennis) and traveling around, mostly to Italy.
Patrizia is from Italy and knows the south very well. Arthur is from the Netherlands originally but always had a passion for Italy and has traveled most of the country. The part that has always had a special atmosphere and attraction was the south of Tuscany, both Val D'Orcia and Val di Chiana. Therefore, the idea of being able to live there, rather than stay at an agriturismo or hotel, and enjoy the quality of life in that part of the world has never been far from our minds.
Now, our dream has finally come through!
The discovery of Great Estate and the cooperation with Giacomo Buonavita.
The discovery and the meeting with Great Estate were by coincidence. We have been interested in buying for quite a few years but were never successful. In 2018 we came into contact with Great Estate and in particular with one of your agents, Giacomo Buonavita. 
The experience with Giacomo was immediately different: he showed a real interest in our situation and always stayed in close contact, also when the first visits were not conclusive. Optimistic, calm, responsive and pro-active: not afraid to give us advice when he thought this would help us. We only later realized that he has helped us to understand the area in even more detail and eventually we also better understood our actual needs.
For people living abroad a reliable/knowledgeable contact like Giacomo is crucial! He was very much a consultant, working with us rather than trying to sell a house.
In addition to helping us find a fantastic house (which altogether took almost a year), he has done an exceptional job helping us through the acquisition process and later made his local network available to help us move into the house and get settled quickly. We have bought several houses abroad and never have we experienced such a dedicated end-to-end level of support. A very exceptional experience indeed. 
The love for "Il Piccolo Cuore" farmhouse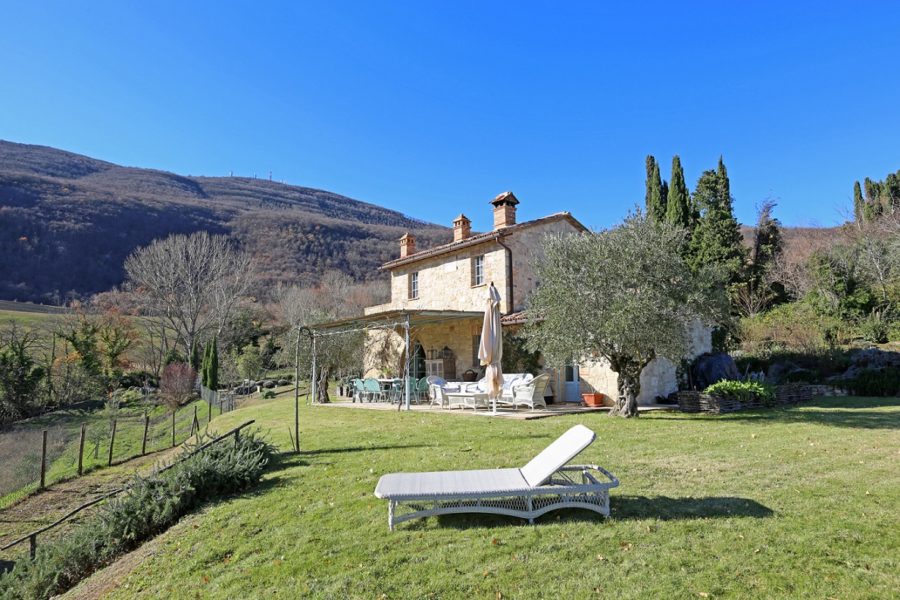 …It is like falling in love: when you see it you know it. We looked at the pictures and decided immediately to drive down from Switzerland to see it. We made an offer on the same day.
The house is one of a kind: fantastic location, rebuilt to the highest standards, great free views all around and just perfect for the two of us and a few guests from time to time.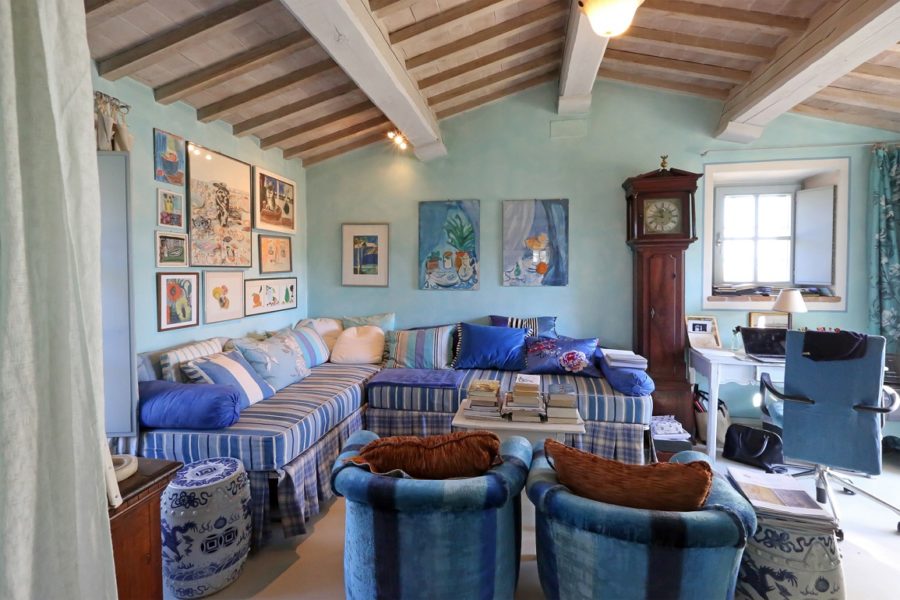 We will try to spend as much time there as possible in the next few years certainly until all our daughters have finished high school. But then, increasingly we would like to make it our first home and also work from there as much as possible. Time will tell but we are planning to integrate as much as possible in local life early on.
And what's not to like: the people are very engaging and kind, the food is wonderful, the weather is a bit warmer than in Switzerland and the house is close to so many cultural places (right between Firenze and Rome) – so lots of good reasons to spend as much time there as we can!
As explained above, we knew the area very well already and got to know it better with the help of Giacomo. We started to zoom in on the Cetona area as we learned more about it. It is very peaceful, not overrun by tourists and very central to many important historic landmarks.
The negotiation and purchasing
The negotiation was very short: we made an offer on our first visit and the next day the owner excepted the offer. Again, we had the benefit of having seen several properties earlier and so could better understand the price-value relationship for the region. Probably Great Estate has also worked with the owner to ensure the property was fairly priced, and given its uniqueness, we had no doubt that even if we moved forward quickly the risks would be minimal.
We would like to conclude by underlining the fact that our experience with Great Estate has been exceptionally good, again mostly thanks to Giacomo. What we think can make it even better is a more detailed explanation of the timeline and steps because the whole process takes up to 6 months. This is quite hard for people like us to understand: we have no idea of the purchasing process in Italy, which is completely different from the one in our country.
Fortunately, Giacomo was always there to explain the steps when we asked and reassure us that all was moving forward to plan.
For all these reasons and without any hesitation, we will surely recommend Great Estate to all those who want to purchase a prestigious property in Italy. We think you have a great and dedicated team!
Read also: