Located in Ansedonia, standing on the top of a hill and offering an amazing view on the Tuscan archipelago, Argentario area and Orbetello lagoon: this is "Villa Le Ginestre", the beautiful villa able to give marvellous sunsets on the sea. Last November, it has been sold by the Great Estate consultant Elisa Biglia to German clients.
Nicole, our German partner of Italien Hauskauf, advised us about these potential buyers: I am saying "buyers" because they are two couples of friends who, since their student age, have being dreaming their Italian home. So, they decided to join together in order to get the biggest and most beautiful home possible to enjoy. At the beginning, they contacted other agencies to find their dream villa. Then, after having met us, they untrusted their selves to Great Estate only.
The property they were looking for should have some specific features: an independent villa, well renovated and ready to move in. So, we started to visit some properties. Right from the very first time, I understood that the Great Estate properties portfolio did not include, in that moment, the ideal property for these clients. This is why I immediately start to search new homes in line with their criteria. In this occasion precisely, the Captain Cook – located in Orbetello – partnership began. 

I proposed and visited five properties with the clients, but "Villa Le Ginestre" was the one which impressed them the most: its location, on the top of a hill in Ansedonia and offering both an incredible view and romantic sunsets on the sea.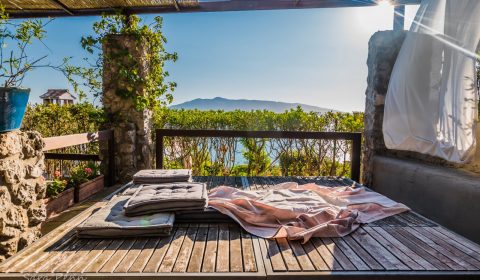 The style of the renovation was important too: versatile and different. An example: in one of the living rooms of the villa there is a marble heated Jacuzzi with waterfall.
Moreover, the villa is enriched by a gorgeous park including some Mediterranean macchia luxuriant plants. It is also surrounded by different pergolas and terraces, which can be enjoyed at any moment of the day.. so, the right villa for our clients!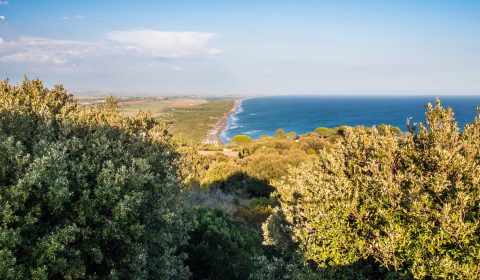 Another great satisfaction, not only for our real estate consultant Elisa Biglia, but for the entire Great Estate Team.