January, 11th2019, the "Villa Brencia" final deed of sale has been signed in Siena, at the Zorzi notary office: a beautiful property in the countryside of Cetona, Siena. Thanks to the collaboration of Great Estate, it has been purchased by a London client.
"Villa Brencia" has an excellent location: surrounded by nature, in the Tuscan countryside, it is located a few kilometres from the famous hamlet of Cetona and San Casciano Dei Bagni.
"Villa Brencia is an amazing and well-renovated country villa (click here to read the property tab).
Externally, it catches your attention for its harmonious shades while, inside, for the brightness and refinement of the rooms and finishing.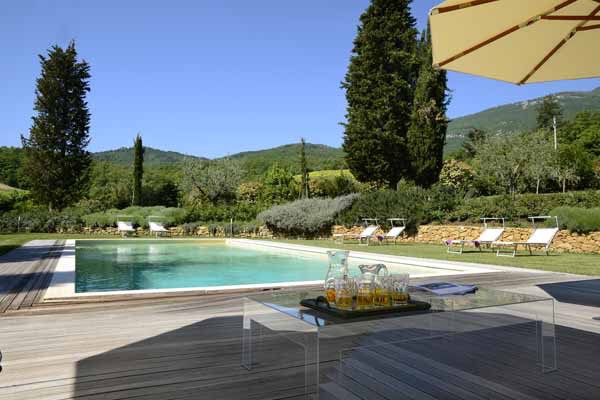 The large and luxuriant garden is remarkable too: more than a hectare of fenced and well-maintained land, where a beautiful swimming pool and Jacuzzi stand too. A really fascinating property!
As for all the properties managed by GE, "Villa Brencia" estimate has been done with the The Best Price system. In order to make the sellers understand the situation and after the initial period when "Villa Brencia" was put into the market at a higher price compared to The Best Price estimate one, the vendors' consultant, Tommaso Liscaio, proposed to the vendors the updated The Best Price estimate of the property. This convinced the owners to reduce the requested price. A very good decision from which the first and important results have derived: two months later, the villa's appeal increased and, after just four visits, the GE professionals were able to find the right client for the property.
Thanks to the impeccable teamwork of the GE consultants Tommaso Liscaio – who managed the vendors – and Roberto Biggera – who managed the buyers, Ms. Marani, a client resident in London, realized her "Tuscan dream".
The buyer's experience of the sale will be on-line soon. Stay tuned!
Read also: