Pride and awareness of who we are, where we want and can go thanks to our history and the solid foundations from which we started.
– Stefano Petri

We're happy to share with you how Great Estate celebrated 2022 by organizing a prestigious end of the year event, an important moment for the whole team to meet and discuss, which developed into a program full of proposals and stimuli on December 16th and 17th.
Our group met in Orvieto, the home of our colleagues Marco, Barbara and Serena, at an exclusive facility, Altarocca Wine Resort, which more than met our expectations and which we take this opportunity to say thank you once again. The turnout and participation was considerable, there were a total of more than 90 professionals from all of our locations throughout the country.
They were two days full of important considerations and reflections, the main focus on which the entire program was based was that of our values, on which the Great Estate group bases its roots and thanks to which it manages to achieve important results, which stand out in the world of real estate.
Here are some comments from the participants that stood out the most and which testify to how tangible our greatest strength is, that is, being more than a group, a big family:
"Every time there was the opportunity to hear someone from the team speak, in addition to the words that, however well constructed, can also leave the time they find, the vibrations received have always bee more than positive"
"I felt like part of a big, close-knit family and I am really grateful to have had the opportunity to be a part of it"
"The more time we spend together, the more I discover how many principles we share: from the desire to grow and improve ourselves to the values of the family and of the people around us"
The thing that most unites us and that emerged strongly during this meeting is the continuous desire to grow and improve.

We aim to be more and more an example of entrepreneurial excellence based on great values, sharing more and more the strength and positivity of being part of such a structured group.

In this regard, we are happy to share further considerations sent by the participants:
"I certainly perceived the futuristic entrepreneurial vision, as well as the embrace of a cohesive and compact team, marching towards the same goal, very often throwing their hearts over the obstacle. Great minds think alike, people who pursue the same dreams, sooner or later meet and I am absolutely convinced that this new path will take us far"
"Participating in these two days with all of you was a personal and professional training experience. I particularly appreciated the attention you placed in valuing each person: from the client, to colleagues, to collaborators"
"Immersed in a family atmosphere, I realized once again how lucky I was to have joined this group characterized by values, by people who seek unity, curiosity and beauty"
"Very proud to be among the partners of such an innovative reality and at the same time, based on values that now seem to be from other times. Thank you so much for the beautiful experience of sharing and growth"
Proud and aware of what has been achieved to date, and certain of the great goals we have accomplished as well as the great challenges that await us, we are happy to reveal the formula for our success:
to be part of a large group
positivity and proactivity
wanting to improve every day for days, months, years
In conclusion, we have the pleasure of sharing Stefano Petri's moving words, with the hope that they will reach your heart, just as they have reached all of ours: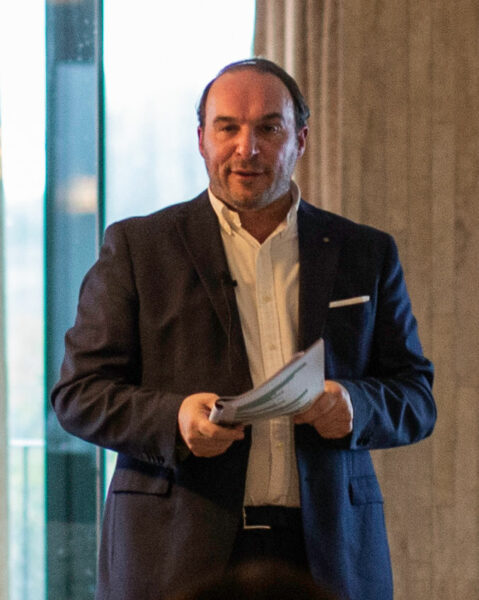 "A great team, a great honor to be an integral part of this fantastic group.
A great past made up of many innovative solutions, a present made up of great awareness of who we are and the potential we have, a future which, if we are up for it, will be able to lead us to our goal…
To increasingly be an example of effectiveness and efficiency for all Italian real estate and beyond!
Thanks to everyone and thanks also to the location of Altarocca Wine Resort who welcomed us in all its excellence. It was an honor for us to be there.
Thanks to all!"