Last weeks' events changed the way we live. It is also true that they are offering us food for thought for many aspects of our lives.
A few days ago, the famous Italian magazine Ville&Casali asked us to answer some questions about the real estate situation in the time of COVID-19.
Today, we are going to offer you a piece of our CEO's interview, Stefano Petri.
Why is it better to escape in the countryside? Which are the good reasons to do it?
Before this "tsunami", more and more people desired to live in our charming countryside already. After what happened, this trend is surely designed to increase. Until some days ago, we were all frightened by this situation for many reasons, among these, it also stood the possibility of a value-decrease for the prestigious properties we manage. But then…a message, then another, and another again. We finally were "flooded" by positive messages that our dear clients – both national and international – sent us. They confirmed to us how this situation has improved their will to move to the countryside and, once everything will be solved, they will put into practice this desire.
We were positively impressed by the downside: we understood, once again, the unbelievable luck we have to deal with such properties.
To date, is it easy to find someone who may support you in the managing of your country estate?
Often, our countryside is chosen because of the relationships with neighbors and people. Among these, the new lucky buyers may be able to find a person who manages and takes care of their amazing property. In this case, too, we've noticed a great rapprochement of young people during the last 5-10 years. They opened their small businesses as the support of these new owners, instead of working in industry, offering such services like gardening, cleaning, maintenance works, etc.
Finally, please a comment on a proverb that sounds something like: money get lost with land, women and horses.
I am absolutely convinced that – today more than ever – investing in the "land" and living in an objectively healthier environment, if compared to one of the cities, is not just a great economic choice, but also an investment in your life quality. This situation is making us understand how this is the real and true secret for a peaceful life.
From our CEO's answers – soon available on Ville&Casali – it is clear how his positivity is also ours, and together, they turn to a solid will of overcoming every problem, although it is obvious that, for the upcoming weeks, we will have to adjust our routine, changing it accordingly to a situation that we have never experienced before.
Working from our homes, our impossibility of doing property visits and hence the consequent complexity to start the usual negotiations, are just some of the elements that have suddenly changed.
We always put 100% of our commitment to our incredible job. Now we are giving you our 120% in order to fight such a hard moment that – and we are really sure about this – we are going to overcome together!
We are definitively sure that this whole situation, with the times needed, will end. We are even more sure that, once over, we will be all stronger and more conscious about the importance of what we often define as "routine"!
To answer all your questions and all your needs, and to avoid to stop our activity, GREAT ESTATE Group is currently smart-working.
Soon, this emergency will be over and each one of us, our Group and especially our beautiful Italy, will be even stronger and more united because, as the magazine Investire Oggi says:
The crisis will not take over the need of a roof above our heads. As much as it may decrease the growth of the real estate market, there will always be a minimum demand which will represent the price "floor". This cannot be said for the financial stocks: indeed, they are characterized by a huge volatility and a sudden lack of money for the exchanges. In the next few months/years, properties will be considered the most secure long-term investment.
We want to conclude this article conscious of the moment we are living, very complex and completely new. It is also true that, in every single hard period we had, our amazing Bel Paese and every Italian citizen proved an extreme ability to solve difficult situations like the current one, borning again then stronger than ever.
For this reason, we are going to close this analysis by posting three beautiful videos that remember us – and the whole world – who and what our amazing Italia is.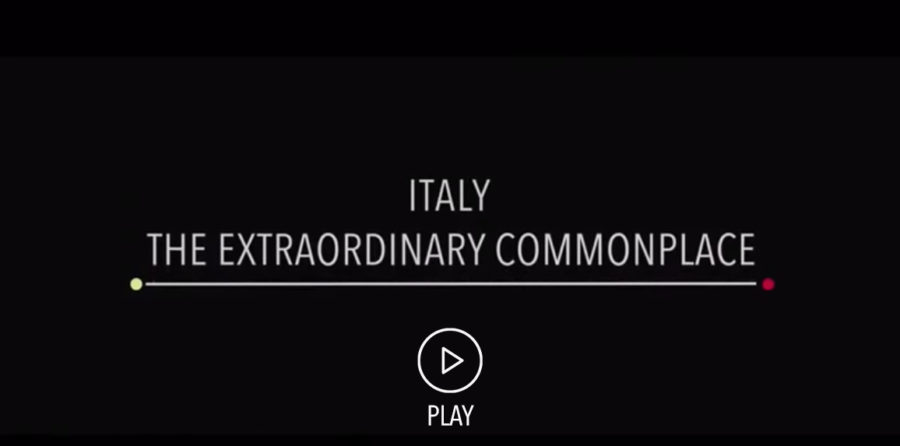 Forza Italia, we will be back stronger than ever!