GE summer 2019 – a really great one: in June, near Todi, the sale of "La Torretta" farmhouse to a lucky international couple.
At less than 10 kilometres from the famous town of Todi, "La Torretta" farmhouse stands, an incredible property surrounded by nature and by a luxuriant park including many high, decorative and fruit trees from which it is possible to enjoy of a charming view. Inside the house, the living room at the ground floor catches our attention immediately thanks to its 7-meters-high ceilings.
Through the use of high-quality materials for the renovation and a fairy location, "La Torretta" farmhouse is truly amazing.
It is precisely because of this farmhouse that Great Estate was able to celebrate another incredible "summer" sale: indeed, since June 2019, this beautiful property is the new home of Mess.rs Ferrier, who, thanks to the team work led by our CEO Stefano Petri and Roberto Biggera, realized here their dream.
Roberto told us that…
I met the buyers in February 2019 for the very first time: Mr. Ferrier, of Scottish origins but resident in Hong Kong, and his wife Wi, from Thailand. They did their first request through the international portal "italianhousesforsale".
They were looking for a beautiful and traditional farmhouse with 3-4 bedrooms, a swimming pool and a charming view, preferably into the Umbrian countryside.
After having seen several properties, Alan and Wi decided to purchase "La Torretta" because of its location, view, atmosphere, inner layout and renovation works quality. The whole enriched by a luxuriant garden and a beautiful land plot with olive groves and fruit trees. By spending there many months of the year, "La Torretta" farmhouse will surely become their referring point when here in Europe (discover the property here).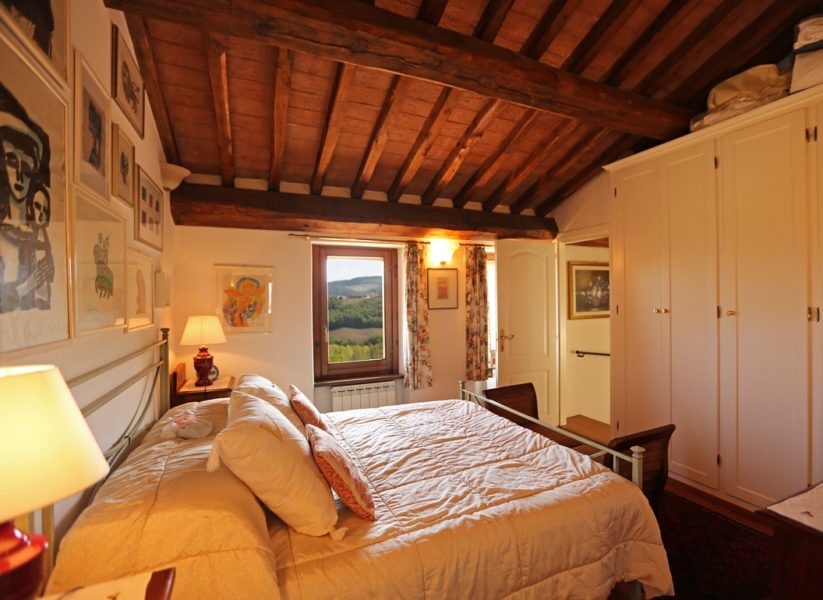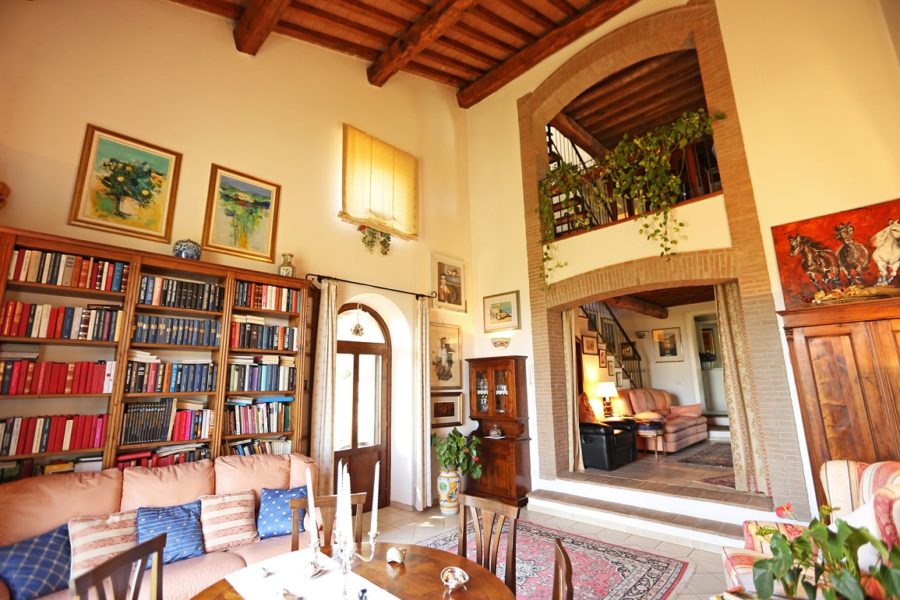 Dealing with Alan Ferrier has been a great pleasure for me: together with his wife Wi, they proved to be some serious, correct, decisive and pro-active clients who, for the research of their Umbrian farmhouse, decided to entrust themselves to Great Estate exclusively. In this way, they showed to understand the importance and usefulness of entrusting themselves to a unique professional, who would have become their only referring point for the entire real estate purchasing process.
Starting from the research, suggestion and selection of the best proposals for their needs, we really did an "ideal" path together. We planned a 10-days-trip in Umbria (staying at one of the properties we have for sale) and arranged 6-8-days of property visits both in Umbria and into the south of Tuscany. Once we identified the right property, we immediately started all the legal-urbanistic-cadastral verifications needed and created a very detailed purchase offer, which has been also inspected by both a notary and a lawyer.
The offer has been accepted and, after some small modifications done by the vendors, it was possible to reach the final deed of sale in just 45 days.
At almost record timing!
Thanks to all the parties – sellers and buyers -, the agency – which did its work perfectly – and all the professionals involved into the negotiation process.
It has been a really great experience and success which satisfied everyone.
I would finally greet and thank the vendors, Lucio and Maria Antonia. During the time, we created a true friendship relationship among us. I really appreciated their accuracy, precision and scrupulousness, as well as the fact that they had always followed all our suggestions.
Read also: