An interview with Duncan Niederauer, the President of the New York Stock Exchange, who has recently bought a farmhouse in Tuscany with Great Estate.
After living and working in New York and having chosen Italy as your ideal choice for a holiday home, why have you chosen a small town like San Casciano dei Bagni?
We have visited Tuscany for several years in a row, and have spent time in a number of cities like Florence and Siena, as well as in smaller hamlets like Cetona, Montereggioni, and Pienza to name just a few. Given its proximity to Rome, Florence, Siena, and Perugia, the location of San Casciano dei Bagni is ideal.

We have gotten to know some of the local people and have found it easy to build friendships. The local residents have made us feel at home. It is peaceful, it is uncrowded, and it is a comfortable daily routine.
Did you already have in mind the house you wanted to buy from the outset or did you change your parameters during your search?
Our approach was to search in a geographic area in and around Cetona, Sarteano, Città Della Pieve and San Casciano dei Bagni. We also developed a list of desired attributes in addition to location – the size of the farmhouse, size of the adjoining property, views, existing landscaping, plantings and the like. As we refined this list, it made our search easier as we only looked at properties that fit our preferred parameters.
Did it take a long time to find the right property?
We have looked at properties on and off for the last 2-3 years, but when we found this home so near to one of our favorite small towns and possessing so many of our desired attributes, our decision was made. We were also lucky that friends who live in Tuscany kept an eye out for us.
Why did you choose to rely on the Great Estate agency?
We have built a friendship with Stephen and Elisa, and getting to know the CEO, Stefano Petri, made us even more comfortable. We believed that Stefano and his team would represent our interests well, and this has proven to be true. Both we and the vendor seem pleased, which is a testament to their professionalism.
Did you find it difficult or have any particular problems with the Italian property laws or bureaucracy during your negotiations?
We have not encountered any thus far. San Casciano has been easy to work with, and we have committed to being not just a part-time resident, but a contributing member of the community, and the town of San Casciano dei Bagni has embraced us.
From your personal point of view, what do you think of Italy and the Italian people?
My wife and I love Italy, the people, and its culture. Italy's people have embraced us and our children, we have established friendships that we believe will be long-lasting, and we hope the love affair continues. Italy has much to offer. It can teach us all a great deal about life and how to live it.
Why did you choose to invest in Italy and with all your experience what are your thoughts on the future of the Italian economy in the short-medium term?
Our belief is that if you want to make a place your home, you should invest directly. We feel strongly that investing in Italy makes us partners in its future, at least in our little slice of Tuscany, and we intend to live up to what it means to be an invested partner.

Italy's economy certainly has several challenges, but with so much to offer, there is reason to be optimistic about its future. Political stability is critical, so we should all root for whomever has the job of Prime Minister to do a good job. We hope and expect that Mr. Renzi will do an effective job, but to do so, we all must appreciate that he will have to implement plans that some will find unpalatable. The recently announced stimulus plans are a step in the right direction.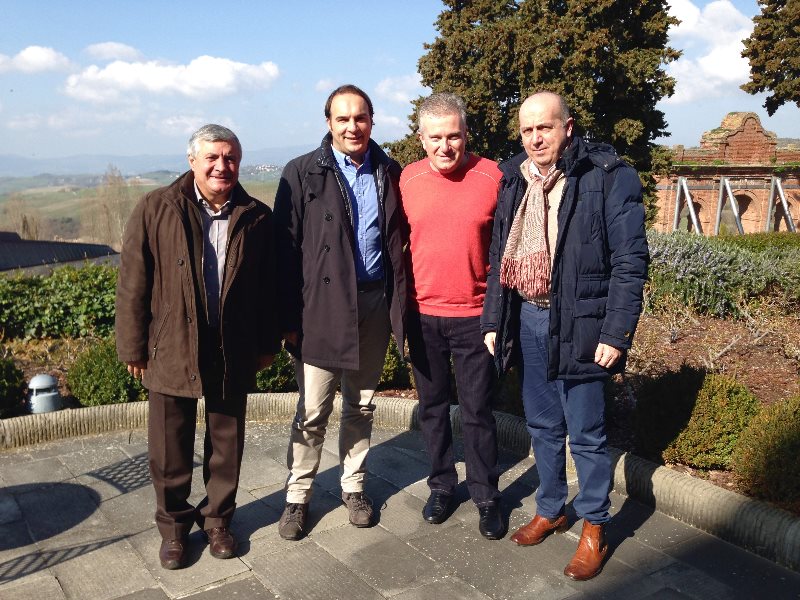 Related articles: