In this particular historical period, the temptation to leave the cities and choose a lifestyle more in harmony with nature is emerging predominantly in many parts of the world.
What is certain is that the desire to have a better quality of life has returned, even whilst working. Thanks to a trend that is increasingly establishing itself, due to the possibility of working remotely, new opportunities are opening up also for the locations usually chosen only for holidays, with breathtaking views and dream gardens: villas suitable for longer stays, where recharge even while you work.
No subway or traffic in the morning, no coffee machines or sandwiches eaten in a hurry in front of the computer but a relaxing view of the sea or the rolling hills and a lush garden where you can breathe clean air.
Lunch break? In summer, a dip in the pool is what you need to refresh your ideas, in winter a good wine in front of the fireplace or a sauna to rediscover well-being and harmony.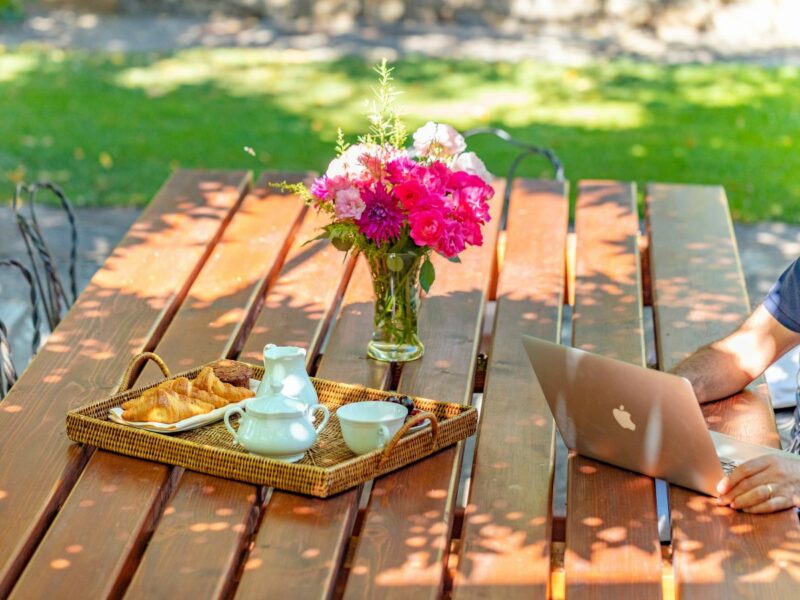 Neologisms such as workation and staycation express how much this new trend has entered the lives of many, bringing new opportunities to the tourist rental sector. Great Stays wants you to discover this new way of living, working and regenerating in special homes in the Umbrian and Tuscan countryside, combining remote work with quality of life.
You can treat yourself to a long stay surrounded by nature, with your family, with a special person, with friends or to spend relaxing days in a beautiful and peaceful place. Near you, small villages full of charm and history with refined restaurants and traditional trattorias where you can taste high quality local food, trekking routes immersed in unique landscapes and spaces to live with a slow pace of life.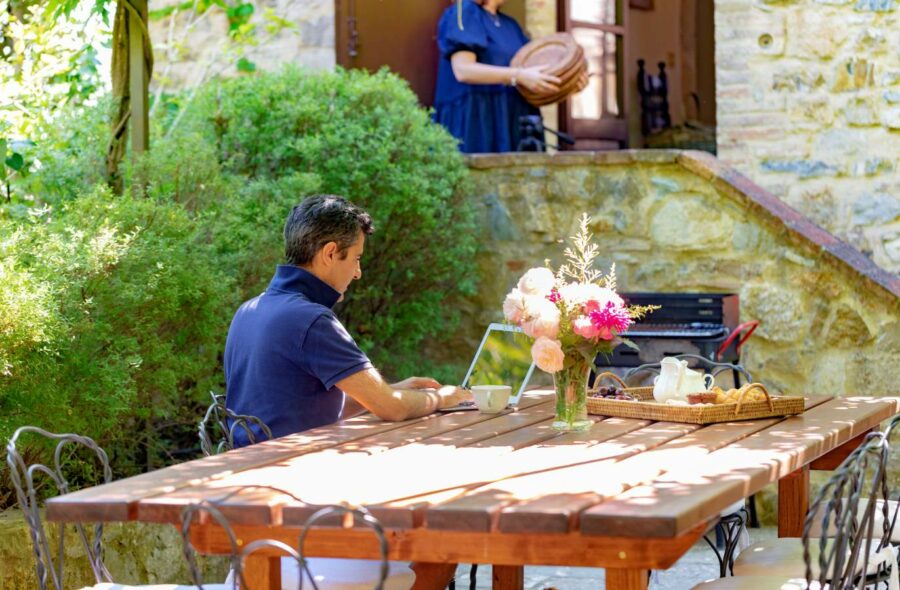 We at Great Stays believe that smart working is a way of working that will become increasingly popular, as many industry studies confirm. More than a hype it will be a new way of working that will create new lifestyles.
We think it is a new opportunity for all sectors that revolve around tourism: in a constantly changing world, in which work is increasingly moving towards technological services, the worker will be able to live and work, for a period, away from the confusion and visit exclusive places.
Our ideal properties for smart working all have a fast and efficient wifi connection, a village less than 15 minutes away where you can experience the local atmosphere, high-quality restaurants a few km away and services such as home yoga sessions or the possibility to rent pedal assisted bikes and go on independent or organized tours.
We are at your complete disposal to assist you during your workation to make your business stay unforgettable.