Today we will get to know better our international consultant, Suzanne Van Ravenstein, a professional of the Great Estate group for over 10 years.
INTRODUCTION
I was born in the Netherlands. At the age of 18, I left my country to go to Paris, where I studied French at the Sorbonne and attended art courses at the Ecole du Louvre.
A few years later, I returned to Utrecht to complete my studies in International Management, and then returned again to France, to Nice, where I followed a summer course in Cinema.
After the summer, my adventure in Italy began where I studied Italian and art history first in Florence and then in Rome: I would have loved to work as a curator of exhibitions, auctions or art galleries.
La Dolce Vita, Italian history and culture convinced me to stay in this beautiful country.
In Rome I worked for 5 years as Management Assistant to the General Director International Division of an Insurance Brokerage company. I later moved to Umbria, to Penne in Teverina, with my husband and children. Here we purchased and renovated an old farmhouse.
For 10 years I dedicated myself exclusively to my family.
After that, I resumed working for a seasonal rental agency for villas and farmhouses, also following the course to become a real estate agent.
Since 2006 I have been a real estate agent specializing in the intermediation of villas and farmhouses throughout Italy.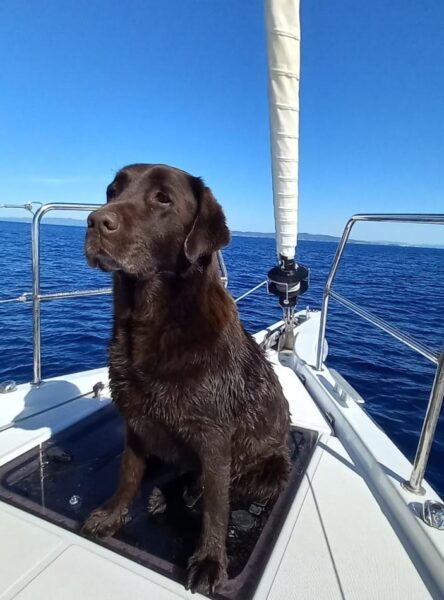 In my free time, I love to read, visit exhibitions and museums, and travel.
Lately I have also started sailing again and I host international students in the Erasmus program.
COLLABORATION WITH GREAT ESTATE
After a collaboration with the Remax group and a short trial period with Lionard, I felt the need to collaborate with a group that specialized in the sale of second homes and had more international contacts. 
Thus, in 2012 I met Stefano Petri and since then, I have been collaborating with the enthusiastic and ambitious team of Great Estate.
I research and acquire exclusive properties in Umbria, Lazio and Tuscany and I follow our international clients who are looking for the ideal property to make their Italian dream come true.
THE EFFECTIVENESS OF THE GROUP'S WORKING METHOD
Great Estate is a passionate, optimistic and determined group and I am very happy to be a part of it.
Our Academy is particularly interesting and useful: it always keeps us updated, helping us to identify the best techniques and strategies for managing clients and sales. 
FUTURE GOALS AND PROJECTS
Finding the best properties for our international clients: I hope I can continue to do this for many more years!
MY MOTTO
I firmly believe that knowing how to compare, as well as group work can be very useful and stimulating to expand one's horizons.
The best in life is doing a job you enjoy…
and I found it in Great Estate!