Today we will get to know Antonella Compagnucci, International Property Consultant of the Great Estate office in Spoleto.
LET ME INTRODUCE MYSELF
I am Roman, but since 2015 I have chosen to live in Umbria.
Before moving to this beautiful region, I managed a company operating in Rome in the Incoming Tourism sector (MICE: Meetings, Incentives, Conferences and Exhibitions).
My job consisted of selecting locations, venues, hotels and ancillary services throughout Italy; various site inspections had to be organized before the foreign client decided on the particular destination and how many and which services they needed.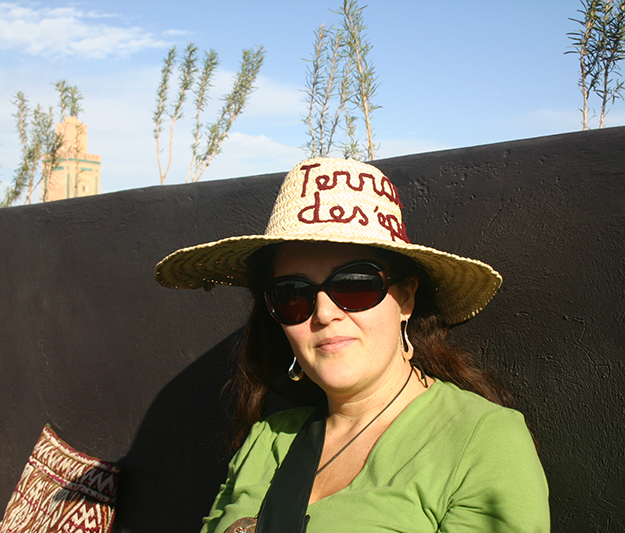 This allowed me to meet people from all cultures and walks of life, speak fluent English and Spanish, and know the basics of French.
Currently, in Great Estate, I manage the national and international buyer clientele at the office of Spoleto. Here, the approach to the client is very similar to the type of work I carried out previously, with the difference that it is no longer a question of suggesting a service, but of contributing to the realization of the dream of a home where one can spend precious moments in life.
THE MEETING WITH GREAT ESTATE
After a brief experience in Andalusia, during which I got to know some international real estate agencies, I returned to Italy and started looking online for real estate agencies based in Umbria that catered to foreign clients.
In 2021 I sent my resume to Great Estate; in October of the same year I moved to Spoleto and started my collaboration with the network.
SHARING THE GROUPS VALUES
As a former entrepreneur, when I managed a small company with about 10 employees in an open space office, I always encouraged my collaborators to work as a team, to help and support those who needed it most, to better manage time and stress, to avoid gossip and judgment and to be inclusive and not exclusive.
So, I share completely the corporate values of Great Estate.
Furthermore, I consider the choice adopted by our group for some years to be decidedly successful, aimed at professionalizing real estate consultants to the maximum, distinguishing roles and tasks according to whether they manage the buyer or the seller.
This strategy facilitates collaboration between the two parties, allows me to structure the team even more and, personally, allows me to provide undoubtedly better assistance and to be able to count on the technical support of the colleagues who manage the property: a big plus.
CURRENT PROJECTS AND THOSE FOR THE FUTURE
I currently have a Property Finder contract in place with a client from California who would like to purchase in Umbria in 2023. In addition, thanks to the excellent relationships established with clients to whom I sold properties last year, I am receiving other contacts who are interested in purchasing in Italy.
At the same time, I am dedicating myself to deepening my knowledge, studying and improving myself both in my work and in my personal life, as I have always done.
Looking into the future, I would like to be able to work more often with the Property Finder, even if it is very demanding due to the dedication it requires in the selection of properties and in the preparation of the visits, but it is the trump card for the client who has only one contact person and for the consultant who can focus their energy on a client who is really interested in purchasing in the short or long term.
A POINT OF REFLECTION AND YOUR MOTTO
In Great Estate we have all the tools to excel in the real estate sector, not only in Umbria, but throughout Italy.
With The Best Price, we are able to obtain an evaluation of the property which allows us to apply a price very close to the actual sale.
With our new Great Stays tourist rental sector, we are able to attract new potential buyers and satisfy the needs of existing clients who have been asking us for a long time to be able to manage their property, in the part of the year in which they do not use it.
Furthermore, teamwork with the colleagues involved is always excellent support, especially when we have challenging requests to satisfy, and everyone takes action to find the best solution.
I think our clients perceive this.
We, therefore, have all the tools to excel in the real estate sector not only in Umbria but throughout Italy, so….
"Ad Majora Semper"
READ ALSO: