Today we meet international consultant Nicolò Cordone, one of the youngest in the Great Estate group, who reveals the advantages of the Property Finder contract.
LET ME INTRODUCE MYSELF
I was born in Lombardy and when I was 13 I moved to Umbria, to Città della Pieve.
After graduating from high school, I completed a three-year degree in 'Peace Operations, Conflict Management and Mediation' at the University of Florence.
Because of my curiosity and resourcefulness, during my studies I have always worked in weddings and theatre, taking care of lighting, in food G.D.O. (large-scale distribution) and catering.
Today, after qualifying at the Terni Chamber of Commerce, I am a fully-fledged real estate agent: this is the job I want to dedicate myself to.
Every day I work hard to help the clients of our group realise their plans, sell their homes or find their ideal property, and help them buy it with complete tranquillity.
The office where I work is the group's headquarters, in San Casciano Dei Bagni, although I sometimes say it is the car, as I am often on the road to see new properties, with clients or with my colleagues.
In my free time from work, I love spending time walking in the woods, cultivating my vegetable garden and cooking.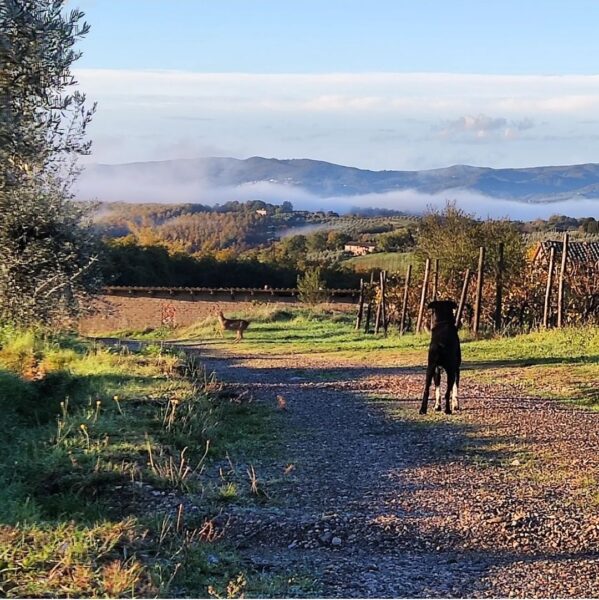 THE MEETING WITH GREAT ESTATE
I got to know Great Estate during a job interview with the Ceo, Stefano Petri.
Some colleagues and mutual friends only told little information about the group, but when I spole directly with Stefano, I understood Great Estate's values and goals, which I had the chance to deepen in the following years.
I immediately realised that I had made the right choice!
SHARING THE VALUES AND THE WORKING METHOD OF GREAT ESTATE
I consider our company one of the fes companies founded on values which are put in practice in so many working ares and which I fully share.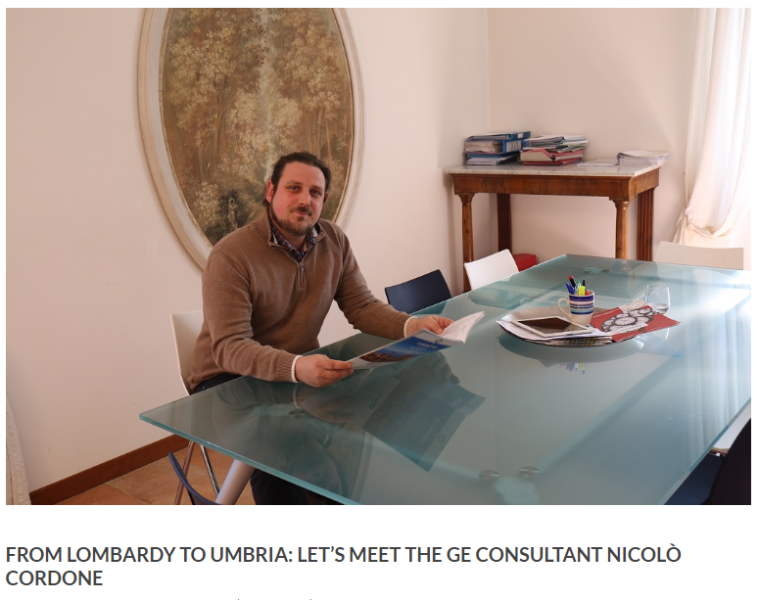 Although each of us has a differnt point of view, I personally have the daily confirmation of how and how much these values of Great Estate are truly shared by every member of the team (we recommend reading Nicolò's first interview).
Moreover, I think our working method is the real big YES of the group: carefully designed and structured to meet customers' needs, with honesty and fairness, it is constantly evolving and the challenge is indeed to make it our own and apply it every day.
MY PROJECTS AND OBJECTIVES FOR THE FUTURE
The projects are always growing! I am currently working on organising the deeds of four sales that are particularly close to my heart, each with its own story to tell.
Furthermore, I am currently dealing with a client looking for a large property for an artistic project and who has signed a Property Finder contract with me.
With this assignment, the buyer can rely on a customised advisory and search service that guarantees a mutuality of intent.
The real estate advisor undertakes to work professionally for the buyer and, the latter, to purchase a property with him, effectively guaranteeing that his work will lead both to the best desired result.
Moreover, I firmly believe that, as real estate advisors who manage buyer clients, it is the tool that allows us to work more efficiently.
In other words, it is … win-win, i.e. the best working strategy for everyone.
Among my goals for the future is definitely to convey in the best possible way the potential and great advantages that the Property Finder contract can offer to clients who want to buy a property.
And finally, in order to guarantee an all-around advisory service to my clients, I am striving to consolidate my network of contacts among the professionals I usually work with and towards whom I have great esteem and respect.
MY MOTTO
As the advertisement of a famous ice-cream a few years ago used to say …
'Two is better than one'!
It is a motto I share with the Great Estate team on a daily basis. It is all about sharing, helping each other and exchanging information. Our group is absolutely a great example of collaboration, also thanks to CEO Stefano Petri, a fundamental role model for us, thanks to his way of being and working.
READ ALSO: