An opportunity to be seized: an ancient farmhouse that has been brought back to life thanks to an exclusive renovation that aims to offer the best living comforts while preserving the memory of the past.
Podere Fornetto is an ancient peasant farm, currently in ruins, which will undergo a complete renovation, expertly designed in absolute respect of the local architectural tradition and original materials.
LOCATION AND SURROUNDINGS
The property is located in the Lazio countryside of Lubriano, about 10 kilometers from Umbria and Orvieto, and a few steps from the charming village of Civita di Bagnoregio, an enchanting tourist destination in northern Lazio.
It's here that, perched on the highest part of the hill is "Podere Fornetto": a perfect location that offers an extraordinary 360-degree panoramic view of the surrounding countryside.
THE RECOVERY PROJECT
The exclusive recovery project designed for "Podere Fornetto" aims to ensure full respect for the original structure of the property, the identity of its construction elements and the typical country style of the area. In fact, all the materials that currently form the ruin will be completely recovered and used for the renovation.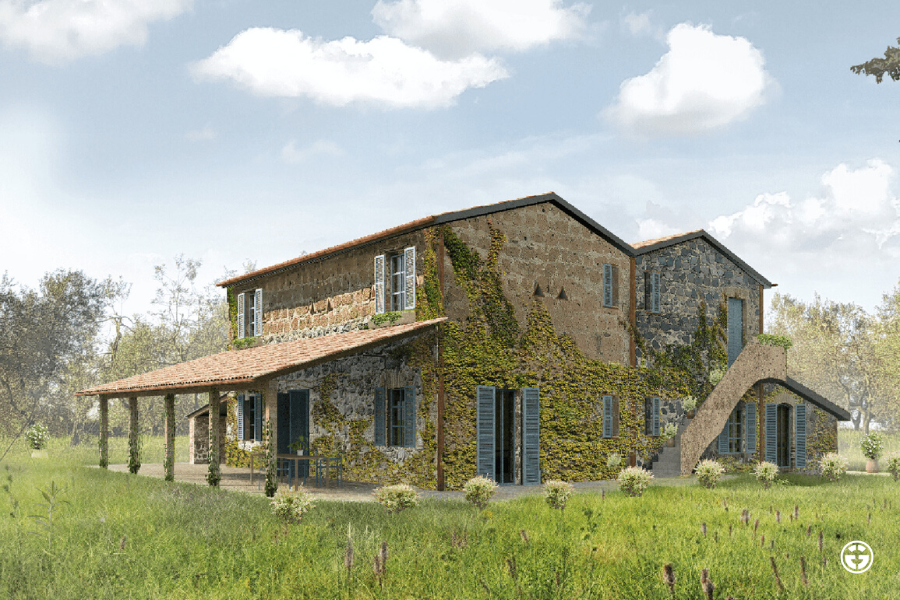 As far as the internal layout is concerned, the ground floor will mainly host a large and bright living area, while the first floor will host the sleeping area, ensuring the best and most modern comforts in every room, as well as the utmost care for materials, finishes and details.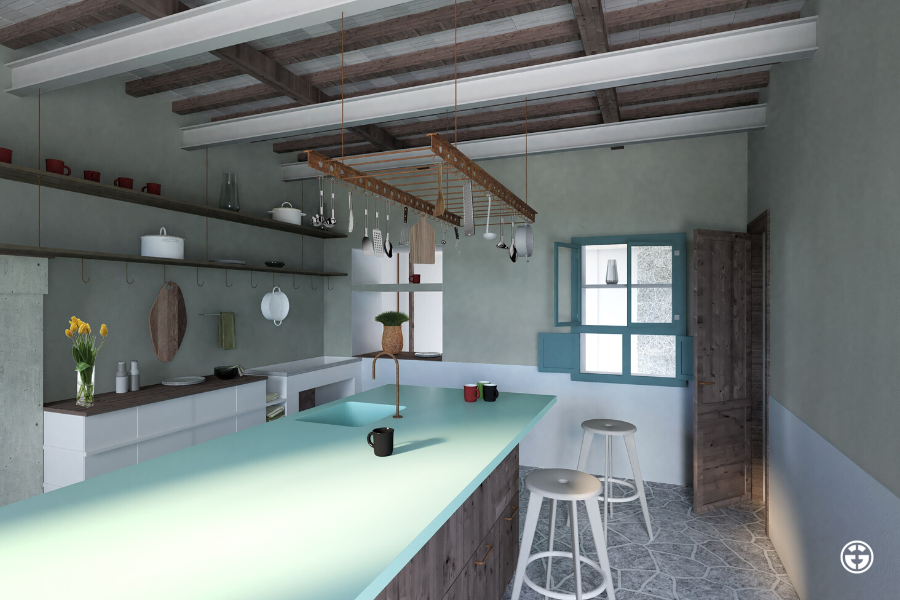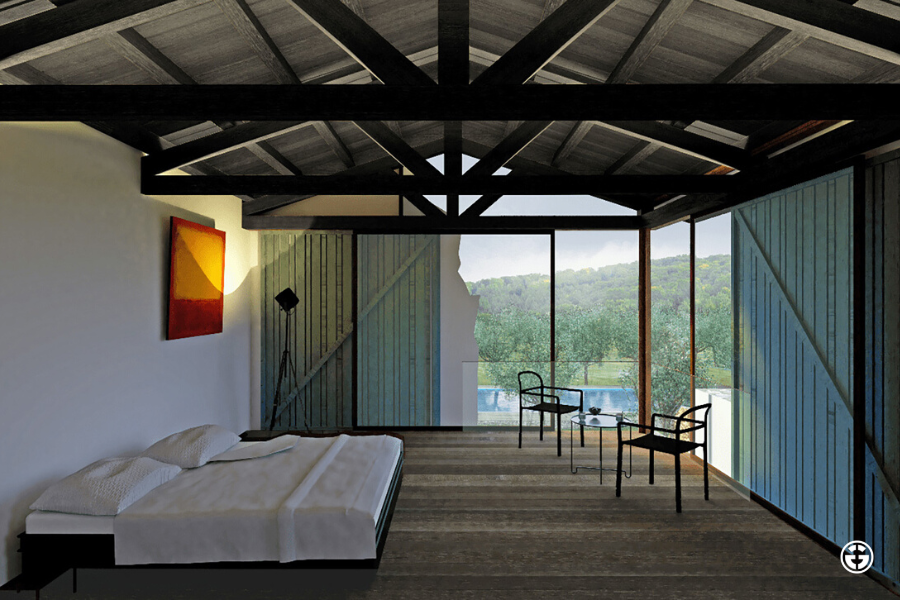 In particular, wood will be used for the ceilings and floors on the first floor, handcrafted terracotta for the floors on the ground floor and some outdoor areas, and resin for the bathrooms.
A choice that aims to combine a contemporary touch with a more typical rustic style.
"Included in the recover project, "Podere Fornetto" will also have a magnificent external portico which will give this fascinating property an important added value, to be exploited during the summer to enjoy the garden and outdoor spaces.
Furthermore, the construction of a swimming pool is planned: it can be chosen in the classic or eco-friendly version, built using modern construction techniques without overbuilding.
OUTDOOR SPACE
The property is surrounded by approximately 6,000 square meters of land: an outdoor space that is therefore well manageable, absolutely enjoyable and able to guarantee the right amount of privacy.
Currently, part of the land is occupied by an ancient olive grove and a small vineyard, a precious legacy that allows the development of local oil and wine production.
WHY CHOOSE "PODERE FORNETTO"?
You will be able to treat yourself to a truly exclusive property which, in compliance with the recovery project, will offer you the opportunity to customize it according to your taste and needs.
Podere Fornetto is a prestigious example of the effectiveness of a renovation carried out by specialized professionals, with sold experience in enhancing the real estate excellence of the area. To learn more, read our guides on restructuring:
Are you fascinated by Podere Fornetto? Seize this extraordinary opportunity!
Learn more about "Podere Fornetto":
Consult our website or contact our main office