Great Estate group launches a new and exciting project of luxury vacation rentals. Stefano Petri talks about the motives behind the programme and the goals he means to achieve.
Great Estate group has always dealt with luxury vacation rentals, but never in a structured way. Considering the excellent results we keep accomplishing and the current development of our network, the market itself asked us for a step forward, to a more structured and so more stable vacation rentals management. That's why we decided to buy "Magellano", a specific software for the management of the vacation rentals, developed by Medialab Software Engineering. Thanks to my great relation with Marco Margheriti and Paolo Cortonesi from Medialab, I already knew this software and so I wanted to get their "know how" regarding the organization of this business field. Basically, every agent, after the acquisition of a property, will be able to insert it on Magellano, with whom will be possible to manage availability and bookings.
As for the areas of interest, we will firstly focus on the sites in which we already have an operating office. The next step, with the development of the network, will be the whole Italian territory, addressing the attention obviously to the most touristic destinations.
As for the type of properties to include in the vacation rentals project, we will deal with the exact same types of estate we are well known for in the sale market, so seaside villas, countryside villas, lake villas, apartments in historical centers, etc.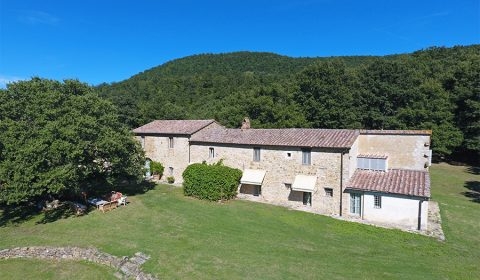 As mentioned above, we have already been working with vacation rentals, but not constantly (an example: one of our beautiful farmhouse rented for three weeks by international clients). We would like this project to be perfectly functioning in a more structured way starting from summer 2018.
We are very motivated and committed to reach the same important results we reach with the sales, and that will be possible thanks to the positioning of our luxury rentals on Great Estate website and on many international portals. The final goal is to become a point of reference for the luxury vacation rentals market, as we already are for the sales one.
I would want to highlight the important contribution that a structured software for rentals management will provide as a further business solution for the agencies that will join Great Estate network. Actually, thank the several professionals that compose our team, the right tools, and an important clients' portfolio, we have the perfect mix to keep growing also in the rentals market.
In conclusion, and that's the main reason for this project, Great Estate wants to offer a 360 degrees service to all the clients, both sellers, and buyers.
Stefano Petri