Postcard landscapes, tranquility and privacy make Umbria a destination among the most loved by Hollywood stars and an exceptional location for film productions, raising the prestigiousness of the properties signed by Great Estate.
Umbria is a growing region for international tourism and its prestigiousness also passes on the big and small screen.
In more than 20 years of activity in the area, the Great Estate group has had the honor of selecting enchanting properties, elected as a secret refuge by numerous VIP's, belonging both to the entertainment world and to those of art and business. The hills and woods, the cities of art, the countryside and the historic centers of the Green Heart of Italy have also become famous as the set of important television and film productions.
In this in-depth study, we accompany you to the discover of unique locations, where the beauty of nature and the silence of the ancient villages continue to make internationally renowned stars and directors fall in love.
Here you can admire exclusive properties, overlooking iconic view, protected by the quiet of the woods or touched by the elite cultural circuits preferred by artists, perfect for finding peace, relaxation and inspiration.
Alto Tevere and Lisciano Niccone
In this area, dominated by lush nature and well away from the busiest tourist resorts, is the Castle of Reschio, a popular vacation spot among the likes of Lady Gaga, Liv Tyler, David Beckham and Gwyneth Paltrow. In addition to destinations like this, typically chosen for short stays and private events, there are also several properties protected by anonymity, chosen as second homes to preserve peace and privacy.

In the public domain however, the news that the English actor Ralph Fiennes, the unforgettable protagonist of "The English Patient," has lived for years in the countryside of Umbertide.
Discover proposals from Great Estate in Alto Tevere and Lisciano Niccone
VILLA INFINITY
Extraordinary villa of about 360 square meters that offers an incomparable view of Lake Trasimeno. Recently built revisiting typical elements of tradition and combining them with more contemporary and minimalist design details, the villa is located near Lisciano Niccone and a few minutes from Tuoro Sul Trasimeno.
THE ART MANOR
Between Lisciano Niccone and Lake Trasimeno, you will find this suggestive property consisting of two farmhouses, for a total area of about 600 square meters, born from the skilful conservative restoration of an ancient church. Surrounded by a lush park with a semicircular pool, this charming residence is embellished by the presence of art objects and paintings created on site by famous artists.
LA PANORAMICA SUL LAGO
A villa with architectural style perfectly integrated with the naturalistic context that surrounds it, typical of the hills around Lisciano Niccone and Trasimeno. With an area of about 800 square meters, this house is surrounded by 6,000 square meters of land including a garden and woods. Its strong point? The exceptional panorama!
Spoleto and surrounding areas
Known internationally as an extraordinary location of the Festival Dei Due Mondi, which every year attracts a large audience of fans from all over the world, Spoleto enchants for its ancient atmospheres and for the precious views that have been appreciated by artists and philosophers since time of the Grand Tour. Returning to the present, the streets of the historic center of Spoleto have become the set of the Italian fiction "Don Matteo," starring actor Terence Hill.
Discover proposals from Great Estate in Spoleto and surrounding areas
LA VALLE DEL BENESSERE
Near Bevagna, a property that offers unforgettable views of Montefalco, Assisi and the Umbrian hills. Consisting of a main farmhouse and two annexes for a total of over 800 square meters, the property also includes a well-kept park of 6,000 square meters with a magnificent salt water swimming pool with 2 basins, fruit trees, centuries-old olive trees and woods.
VILLA LA SANTOLINA
An elegant and refined property of about 400 square meters in the surroundings of the medieval village of Gualdo Cattaneo, surrounded by pristine nature. The villa, which includes a restored main building and an annex, is surrounded by 7,000 square meters of land, with a magnificent garden that houses a swimming pool with hydromassage. The location…undoubtedly suggestive!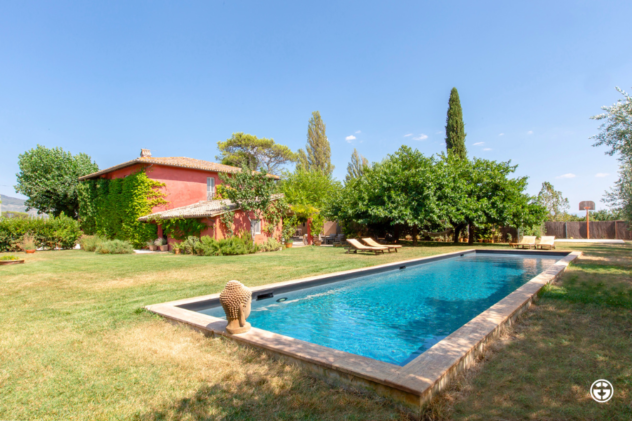 VISTA SU SPELLO
A very charming property where tradition blends perfectly with a touch of modernity. Located between Spello and Assisi, in an open and flat area, the property consists of a manor house and an outbuilding, embellished by a splendid 4,000 sqm park with swimming pool and delightful spaces for relaxation.
Todi
Even Umbria has its own Film Festival, held in Todi and directed by the director Paolo Genovese, a great lover of the Todi countryside.
In recent years, this charming Umbrian city and its countryside have been in great demand by American clients: important figures from the world of finance, art and business have decided to move permanently to this beautiful corner of Umbria.
Discover proposals from Great Estate in Todi and surrounding areas
UNO SGUARDO SU TODI
If you're looking for relaxation and nature within walking distance of Todi, then this is your ideal home. Made up of an original 19th century farmhouse and a renovated outbuilding for a total of about 1,000 square meters, if offers a wonderful swimming pool, about 1.5 hectares of land with olive groves and…an unparalleled view of the city of Todi!
L'ANTICA CANONICA
Very close to Todi, an ancient 13th century village on whose remains a 16th century monastery was built. A truly unique property of approximately 3,500 square meters, embellished with frescoes, vaults, arches, loggias, secret gardens and a magnificent mosaic swimming pool, designed by a well-known contemporary painter. Also included, about 4 hectares of land.
IL LAGO DEI CIGNI
An enchanting property, which stands at the foot of one of the hills surrounding the village of San Venanzo, between Todi and Marsciano, with a large and bright farmhouse of about 700 square meters, a fantastic infinity pool, a romantic pond and about 27 hectares of land.
Perugia and Trasimeno
The fabulous sunsets over the lake and the notes of jazz create a truly enchanting combination in the last leg of our tour. Trasimeno, a top tourist destination from the United States and Northern Europe, has also made its way into the heart of George Lucas, the famous author of the Star Wars saga. His estate is also a top secret holiday destination for other celebrities such as Steven Spielberg, Robert De Niro, Francis Ford Coppola, Ron Howard and Meryl Streep. Also in this area of Umbria, ancient castles brought back to life are the perfect setting for dream weddings, such as the one between Neil Patrick Harris and David Burtka in Perugia, or Luca Argentero and Cristina Marino in Città della Pieve.
Discover proposals from Great Estate in Perugia and Trasimeno
OASI SUL LAGO
About 10 kilometers from Castiglione del Lago, this exclusive hamlet consists of three farmhouses that offer a picturesque view of the nearby lake of Montepulciano and the Umbrian-Tuscan hills. The property is surrounded by a wonderful park of about 1.5 hectares embellished with a swimming pool and a historic fountain.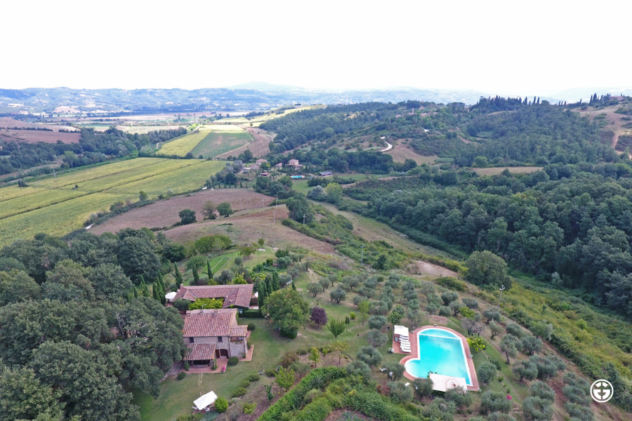 CAPANNA BATTILANA
A splendid Umbrian residence that has the characteristic features of a country farm. The property is located near Città della Pieve, on the border with Tuscany, and includes a main farmhouse, an outbuilding and agricultural outbuildings for a total of 682 square meters, a lush private park with a panoramic swimming pool and 12 hectares of surrounding land.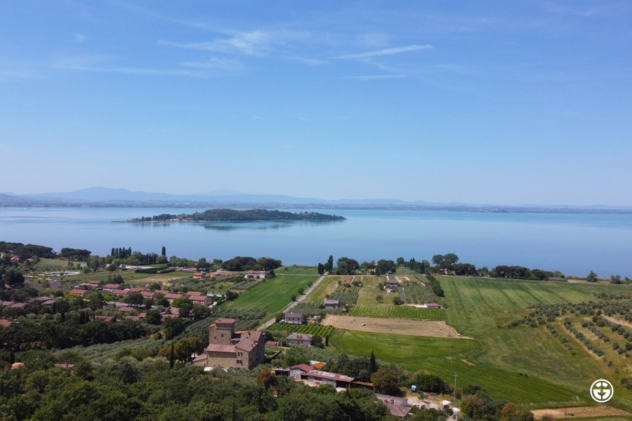 POGGIO MIRALAGO
Typical Umbrian farmhouse near San Feliciano, about 4 kilometers from Magione, set in a romantic location that offers unique sunsets over Lake Trasimeno. In addition to the renovated main farmhouse of about 370 sqm, the property also includes two annexes to be recovered for about 200 square meters, a well-kept garden that houses a panoramic swimming pool, and almost 16 hectares of land with 640 olive trees.
Would you like more information on these properties and on other proposals of the Great Estate group?
Visit our website or contact us today