Today, we are going to bring you to the discovery of the small town that – in each of its corners – reveals history and culture: Chiusi, in the Siena province. A really fascinating place surrounded by green hills, the ideal location for your dream home.
Chiusi was one of the most important cities of the Etruscan empire.
In the past, it was known as Camars or Clevsins. During the 7th and 6th century B.C., it represented one of the most powerful Etruscan centres of the Etruscan 12-cities-confederation.
At the end of 500 B.C., its Lucumone (i.e. its king) was Lars Porsenna, who conquered Rome in 507-506 B.C.
Tradition says that Porsenna's burial site is hidden in the tunnel labyrinth, dig into the stone, and characterized by a rich collection of headstones, everything under the town.
Right the presence of these tunnels makes Chiusi one of the best proofs of the incredible creativity of the Etruscans who, through the realization and use of filtering tunnels and underground tanks, were able to collect water by increasing so their survivability and their politic power.
The presence of tombs and catacombs in the area of Chiusi is remarkable too. Indeed, it is very rare to find a place where to admire – in the same moment – Etruscan tombs and Roman catacombs, a true underground Christian cemetery.
Among the catacombs, we would like to remind you about the ones of Santa Caterina and Santa Mustiola. Among the tombs, instead, the most famous is Tomba Della Scimmia, dating back to the 5th century B.C.
By visiting the historic centre, the S. Secondiano Cathedral has not to be missed. It is one of the most ancient Tuscan churches and is characterized by a fake-mosaic dating back to the 19th century that covers all the walls of the church, and its museum. The museum includes 22 illuminated manuscripts of the 16th century by artists like Sano Di Pietro, Francesco Di Giorgio, and many others. Near here there is an important civic museum: Museo Nazionale Etrusco.
In addition to history and culture, Chiusi is also… nature. Indeed, Chiusi gives you also a lake touching both the Tuscan and Umbrian countryside. An authentic place, perfect to relax and practice some fishing and bird watching, as well as to taste some traditional dishes of these places based on lake fishes like brustico or tegamaccio in the traditional restaurants on the shores.
Reaching Chiusi is easy: from the A1 highway or by train. In these regards, we would like to remember you that, since June 2019, a new connection has been established too: the Italian Frecciarossa service.
So, Chiusi represents one of the most interesting cities in Southern Tuscany. A special place where the traditional historic centre, food and wines, the amazing landscape, its history are sure the main characters.
If this town has caught your attention, why do not purchase a property right in this countryside?
This is why we are going to propose to you two amazing solutions singed Great Estate.
If you are looking for a traditional farmhouse to be transformed into charming touristic accommodation, we suggest you "Casale Il Melograno", located near the historic centre of Chiusi in a splendid panoramic position (discover the property here).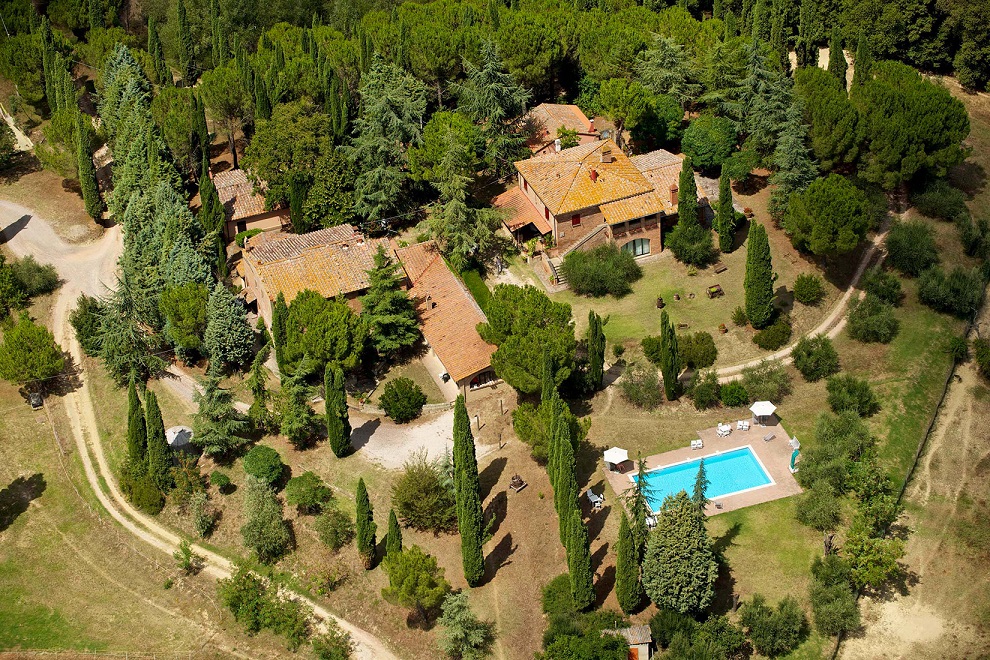 The main characteristic of this charming property will allow you to use if in the best way possible thanks to the presence of an ideal-size main farmhouse and several guesthouses, the large and exclusive 60 hectares of land where to practice many activities concerning agriculture and nature like breeding, riding, farming, etc.
If you prefer a smaller property, instead, we suggest you "Il Melograno II: an amazing farmhouse with four annexes, a swimming pool and 4 hectares of land with the possibility of purchasing further land (click here to discover it).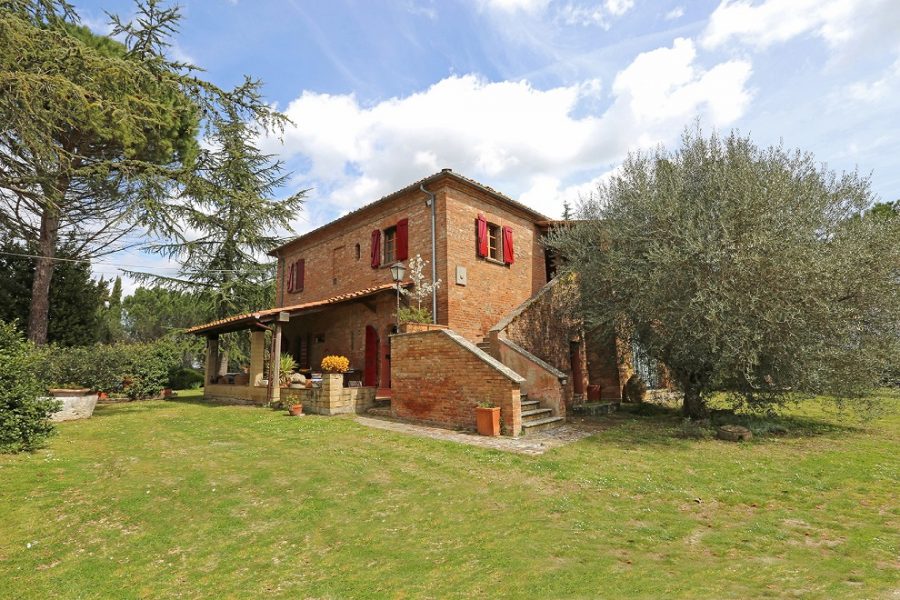 So, two really amazing proposals near Chiusi. But there is something more we want to tell you: from now, "Casale Il Melograno" and "Il Melograno II" have a NEW and INTERESTING price!
What are you waiting for? Call our head office immediately to receive more information about these beautiful properties signed GE.
tel: +39 0578 59050 – e-mail: info@greatestate.it