Last July, the Group led by Stefano Petri has officially sold a charming property located in the countryside of Città Della Pieve: "Po' Del Vento".
This summer, our consultants, Mr. Filippo Cori and Mr. Giacomo Buonavita, celebrated the sale of a fascinating farmhouse located in a really panoramic position near Città Della Pieve, Umbria: "Po' Del Vento".
We met Giacomo Buonavita, the vendor's consultant:
Welcome, Giacomo. How did you meet the vendor of "Po' Del Vento"?
I met him many years ago: he is a famous contractor in this area.

I created "Po' Del Vento" for his son: indeed, in the past, he expressed the desire of living in the area permanently. However, during the years, this project of life has changed: so, they finally decided to sell it.

The house has never been lived in the past: it has never been finished. One of its strengths is surely represented by the location: very easy to access and with an incredible panorama.

In addition to this, the quality of the materials used is remarkable too. This is something very appreciated by the clients who, with the time passing, had the occasion to consider the purchasing of this beautiful property (discover it here).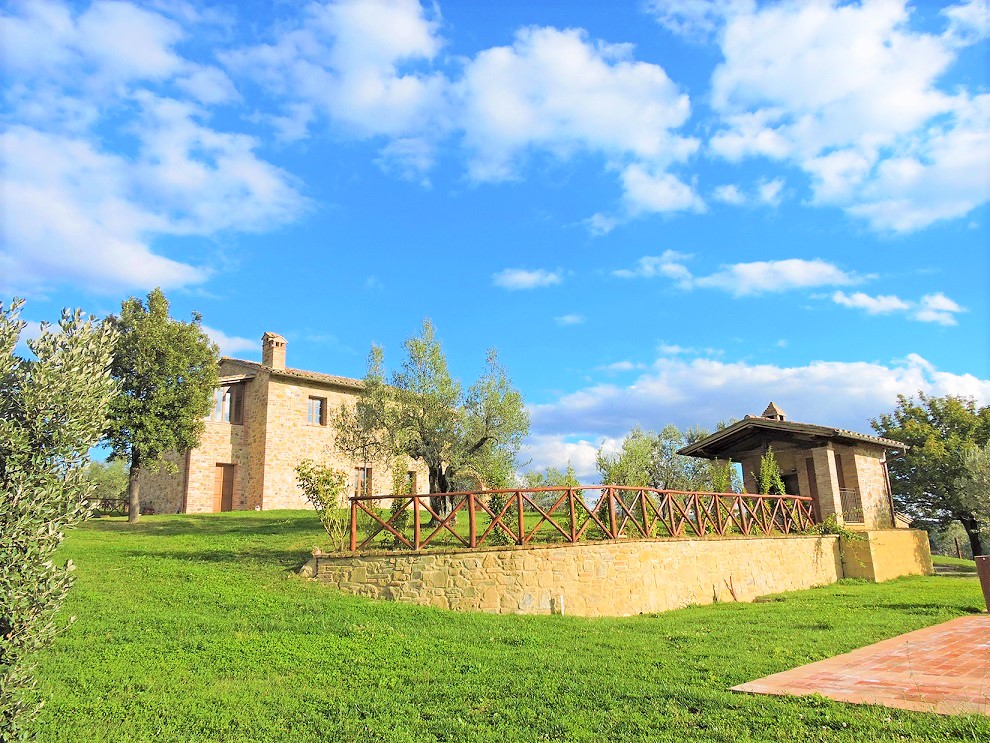 When the cooperation between the vendor and Great Estate has started, was "Po' Del Vento" in the market already?
Yes, the owner decided to sign a free assignment for sale with us, but he also shares an international marketing plan for its promotion.
Giacomo, some considerations regarding the estimate of the property. We know that, as usual, your work has been supported by The Best Price, our incredible and innovative tool. What do you think about it?
The initial price requested by the vendor was over the market values of that period.

The use of The Best Price allowed us to adequate it to the correct one.

However, despite this, the fact that the property presented itself as a "to be finished" one did not allow a quick sale. Indeed, the majority of the international buyers – in 90% of cases – prefer already finished and renovated houses.

Surely, in this case, the dedication and commitment of Filippo Cori and I paid back our efforts. The new owners, Yves and Dominique, have recently started "living and personalizing" their home.