Ilaria Peparaio, the Great Estate Italian Property Consultant for the Umbria region, explains how her creation, the new service offered by Great Estate to its clients, has started: the Home Staging.
In order to minimize the lacks and exalt the qualities of a property, the Home Staging is the art of enhancing a house by improving its image in a very short time and with the minor costs possible. Technically, the Home staging is a marketing tool that, sometimes, can be represented by an extremely limited cleaning intervention, as well as by a simple existing-look renovation. In other cases, instead, it could mean a partial transformation of the rooms: possible layout changes, walls moving, bathrooms, kitchen or other rooms renovations.
After a first and needed valuation phase aimed to understand the entity of the intervention based on the expectations and objectives of the owner, the core of the home staging starts. It goes from the use of some small and new accessories chosen after an accurate selection to furniture and objects already standing in some rooms which need just to be moved again in order to create a true "home relooking" (Home Relooking Service). In some cases, it is possible to recycle some old objects, some unique and particularly loved pieces which are no longer used ("Giving life to new objects" Service): those are the winning strategies of the home staging.
The idea of this service came to light because of professional and personal circumstances.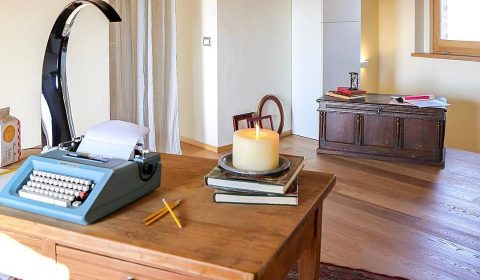 During the last years of my professional activity, I understood how important the right presentation of an acquired property to the potential buyers could be: indeed, I often dealt with some prestigious properties with a great potentiality, but that did not have a right image to valorize them. Usually, as we all know, the first impression it the one which counts more. In this way, my artistic formation and my genetic vocation towards everything beautiful and pleasant to be seen and to be lived brought me into this new adventure and not only.
Some time ago, I bought my current home at a price which was lower than the real market value, including because of its state at the moment of the visit: owing a "trained eye", I decided to buy it because I saw its potentialities, imaging the house as a small jewel to be cleaned, handled and personalized.
So, in order to sale the properties of our clients at the right market price and without a depreciation caused by a wrong image of them, I thought that a service like this could have been a great support to them.
I have to admit that I am really satisfied with the work done!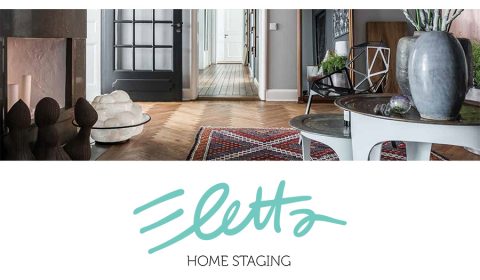 Moreover:
www.instagram.com/elettahomestaging