With Law no. 19, February, 27th2017, the Italian mille-proroghe decree became law.
So, let's analyse the building and financial news introduced by this law:
First of all, in case of new building A or B energy-class purchasing, the deadline to apply for the 50% VAT deduction – which will be divided into ten annual sums of the same amount – has been prolonged to December, 31st2017. If you are going to purchase a home and get a mortgage, this is an incentive to choose the ex-novo buildings only.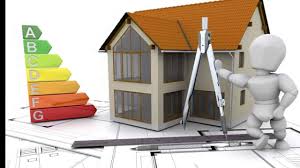 A further extension concerns the building energy efficiency increasing incentives (December, 31st2017). It has to be an important increasing, not less than 35.000 TOE/year. Being them works which are possibly addressed to prestigious properties, we want to remember you that, among them, works financed through mortgages aimed to the renovation may be present too. Moreover, law no. 19 establish also that, regarding the eco-friendly system installation and from January, 1st2018, the minimum percentage of the energy consumptions coming from renewable sources has to increase of the 50% (35% in 2017), at the 50% of the energy consumptions of the buildings based on the residential rights presented in 2017.
The duty to adequate hotels and all the other tourist accommodations owning more than 25 beds to the fire-fighting rules in force since 1994 has been prolonged too. Also in this case, there will be the possibility to enjoy of the mortgages for the renovation.
Finally, there are also some very important news regarding the areas hit by the 2016 earthquake. Indeed, thanks to a 32.000.000€ loan, the mortgages payments in this areas will be suspended until December, 31st2017.