As you may remember, last April Great Estate sold "Il Podere Umbro Delle Magnolie", located in the beautiful countryside of Orvieto.
After the considerations of Valter Luciani, the GE consultant who managed the buyers, today we are going to propose you our interview with Mr. Luigi P. and his family.
Welcome Mr Luigi. Would you like to tell us something about yourself and your family?
We wanted to make a big dream come true: to buy a beautiful country house where we could enjoy calmness and tranquillity, leaving behind the hustle and bustle of Rome.
In fact, it is in the capital that I, my family and my brother-in-law live, and where we have our historic restaurant: all together, we decided to buy "Il Podere Umbro delle Magnolie".
We were looking for a location that was not only attractive, but also well connected to the main roads.
We've always liked the countryside around Orvieto, and the town in particular, very much: the atmosphere here has really won us over and the proximity to Rome has done the rest.
In fact, in about an hour's drive, we can reach our new property by taking the highway and a short stretch of panoramic road to Baschi.
– Under what circumstances did you get to know Great Estate?
We got to know your group through the Internet. As I said, we were looking for a nice house, large and with good potential, and just as we were looking for the right property for us, the one that could fulfill our desire, we came across Great Estate!
– We know that your GE trusted consultant was Valter Luciani: would you like to tell us about your experience with him?
We met Valter on our first visit to a property. Afterward, it was a real pleasure for us to meet him again to visit "Il Podere Umbro Delle Magnolie".
Together and thanks to him, we found the property we so desired.
We were immediately impressed by Valter's professionalism and, above all, his helpfulness to us.
– Why did you decide to purchase "Il Podere Umbro Delle Magnolie"? Specifically, what did you like most about this country house?
"Il Podere Umbro Delle Magnolie impressed us for several reasons.
From the very beginning, as we walked up the driveway to the front gate, we knew that this property could really be the one for us.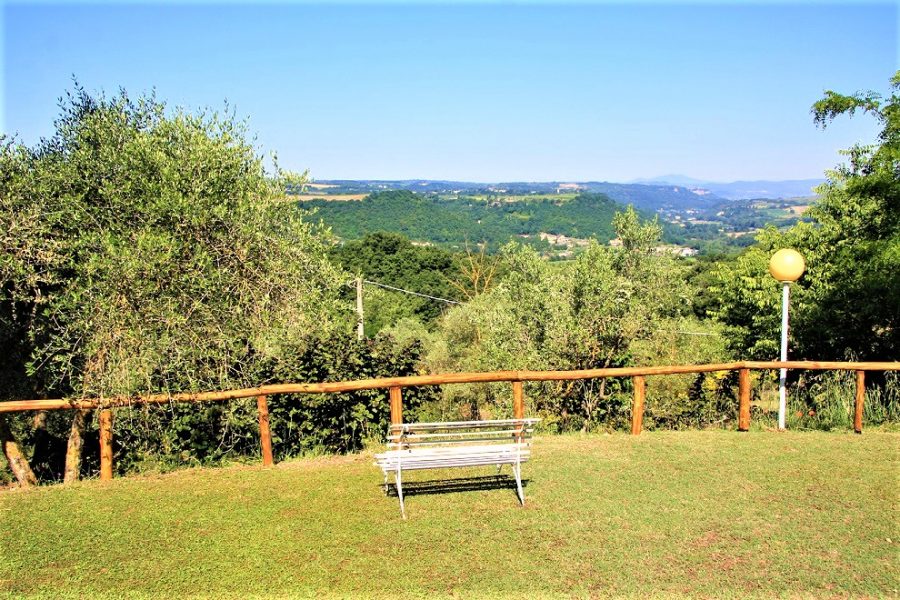 The farmhouse is located on the top of a hill and the view is fantastic: you can see most of the hilly profile of Umbria, with a glimpse of the Rupe of Orvieto.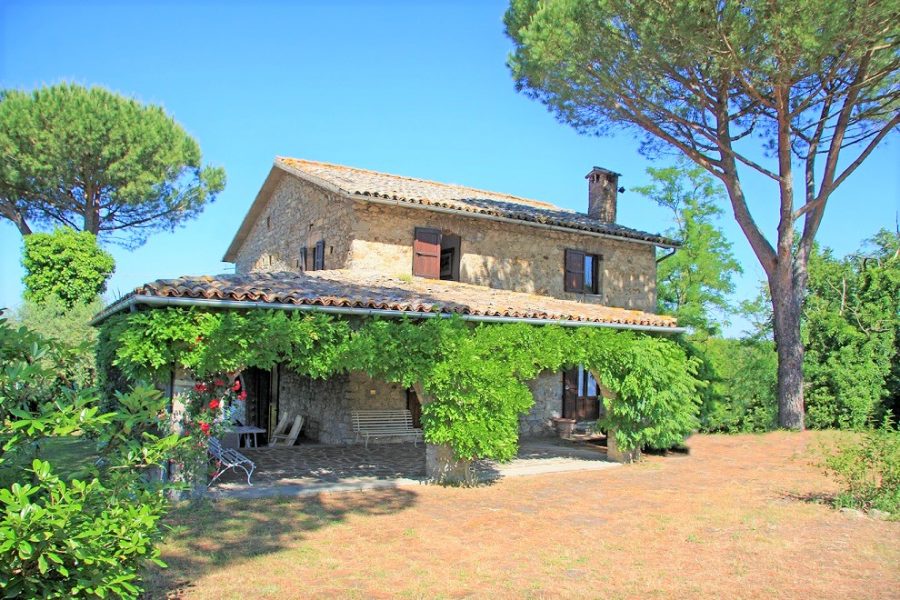 In addition to the large main house, "Il Podere Umbro Delle Magnolie" includes many annexes, several interesting buildings to be exploited, a swimming pool and a tennis court, as well as a large garden and an olive grove that give us the opportunity to fully enjoy nature and exercise. Last but not least, there is a truly relaxing atmosphere throughout the property!
– How will you use the property?
For the moment, we will use our home in its current state: it will be our retreat, the place where we will escape from the city to relax on weekends and holidays.
Then, in some time, we will carry out a series of improvements that will reflect our needs: there will be work to do to renovate the property just the way we want it!
So, for now, it will be our holiday home and then … in the future who knows … given the potential of the farmhouse, it could also become an accommodation facility.
– Looking back on your experience with Great Estate, would you recommend our group to other clients who, like you, want to buy a prestigious property in Italy?
We are very happy with our purchase and, for this, we thank Valter and all the professionals of Great Estate.
The advice, support, and services you offered us were excellent.
This is why we would like to give some advice to anyone looking to buy property in Italy: let yourself be guided by Great Estate and, in particular, by Valter Luciani!