From some amazing hilly streets overlooking the Valdichiana valley, you will reach San Casciano Dei Bagni: a small town in the province of Siena where some prestigious property stand too.
The landscape around San Casciano Dei Bagni, rich of woods, allows you to discover many routes to be travelled by bike, foot or horse. Here, wild animals – hawks, buzzards, boars, deer and roe deer – live free.
The creation and the history of San Casciano Dei Bagni are essentially related to the thermal springs presence: 42, with a temperature of about 40° and a total flow rate of 5,5 millions/litres. Its thermal water flow rate makes San Casciano be at the third place in Europe. This precious waters feeds the famous thermal baths. An US prestigious magazine identified them as some of the most beautiful in the world. As Domenico Maria Manni said among the 17thand 18thcenturies, "Bagni Chiusini" were created by the Chiusi Etruscan Lucomone Porsenna. Those springs were, during the centuries, appreciated by Romans too. Among the famous regulars of the Roman age, we remember you about emperor Ottaviano augusto and Triaria, emperor Vitellio's wife.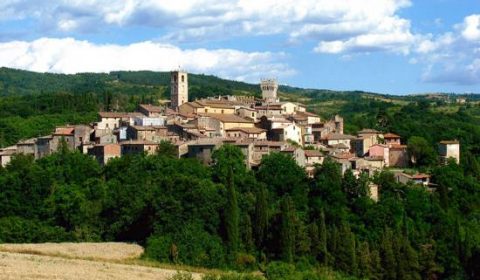 By visiting San Casciano Dei Bagni it is possible to admire, in addition to the 1200 Fighine castle, the amazing countryside around it.
Immersed into this charmed landscape, some of the most prestigious Tuscan farmhouses stand too. Great Estate, a group specialized on the luxury properties sale and purchase, is proud to present you some proposals: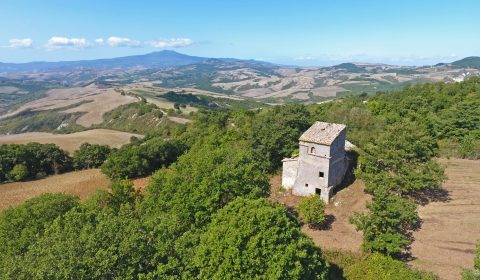 A traditional farmhouse to renovate which will allow you to create your dream home! Moreover, the presence of a small tower makes this property even more special.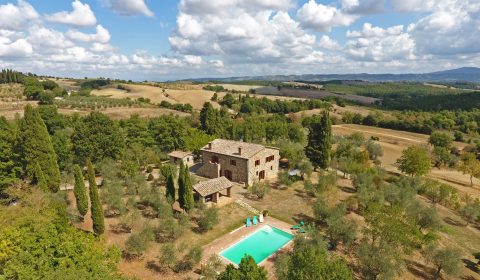 A beautiful and renovated home with bright and traditional rooms. This property is surrounded by a luxuriant park, full of fruit and olive trees. The location? Amazing.
If this properties have caught your attention, visit our website. Discover all the details about this and all the amazing farmhouses proposed by Great Estate in Tuscany.. and not only!
Related articles: