Last September, the collaboration between Great Estate and the partner agency Via Dei Colli Immobiliare pulled off another important sale: Podere Colonna, a beautiful property in Umbria.
Advertised by Great Estate through different national and international channels for 1.600.000 euros, Podere Colonna is an important property composed by two perfectly renovated farmhouses, surrounded by more than ten hectares of land. It offers a good variety of agricultural productions: a vineyard (a hectare and a half), truffle ground, olive grove, some fruit trees and woods. The dimension, not too extended, allow to manage it in an almost family way. This aspect was very appreciated by the buyers – an Italian family – who wants to produce wine and olive oil as a hobby.
The position of this prestigious property is truly amazing, with a 360° panoramic view on the Umbrian hills and the San Venanzo hamlet, which is about two kilometres away from it.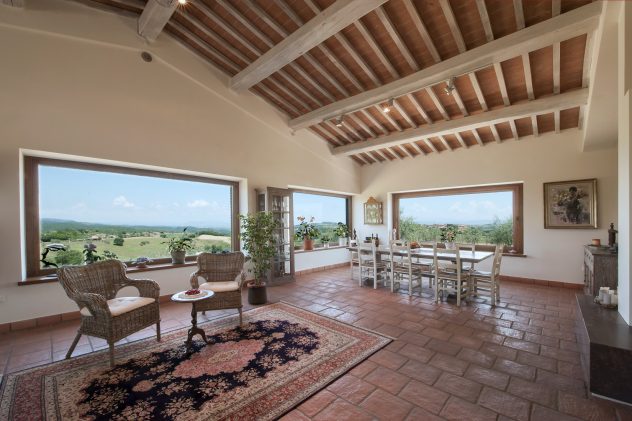 An element appreciated by all the visitors is the great brightness of the main living room, equipped with large windows opening to the surrounding hills. Dating the property back to 1600, this characteristic is very unique. Indeed, ancient buildings like this, do not usually offer great views or airy rooms.
Podere Colonna (click here to discover the property) is a house created to be lived every day more than to be used as a holiday home. This is also because of its proximity to the town. The second farmhouse, which is independent, can be used as a guesthouse or, if intended as a touristic facility, to host some paying clients.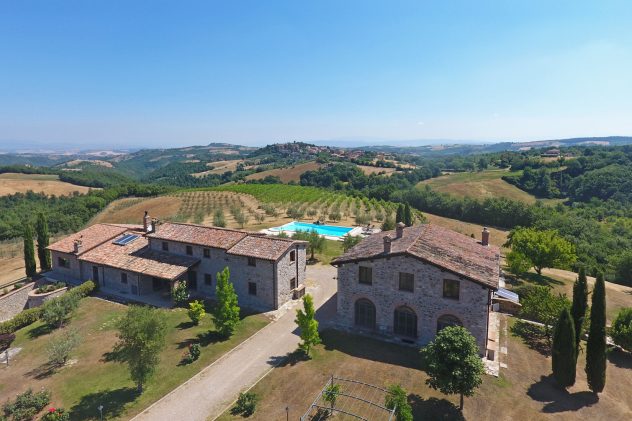 I am really satisfied of this further goal reached thanks to the collaboration with the Great Estate Group. It has allowed us to close a really important sale of more than a million of euros.
Stefano Calafà
________________________________________________________________________________________________
Related articles:
We interviev Dr. Stefano Calafà who recently sold a beautiful farmhouse in todi within a splendid renovated complex.