Last June, one of the sales of Great Estate was that of "Podere Montemelino", a characteristic Umbrian farmhouse located a few kilometres from Perugia and Lake Trasimeno. The interview with Filippo Cori, the GE consultant who managed the buyer.
Umbria, the countryside around Perugia and Lake Trasimeno.
This is where "Podere Montemelino" is located, a farmhouse with the typical characteristics of these places, immersed in the tranquillity of the homonymous valley.
Made of local stone, this charming building has retained its typical original features over the decades. Moreover, it enjoys a fantastic location!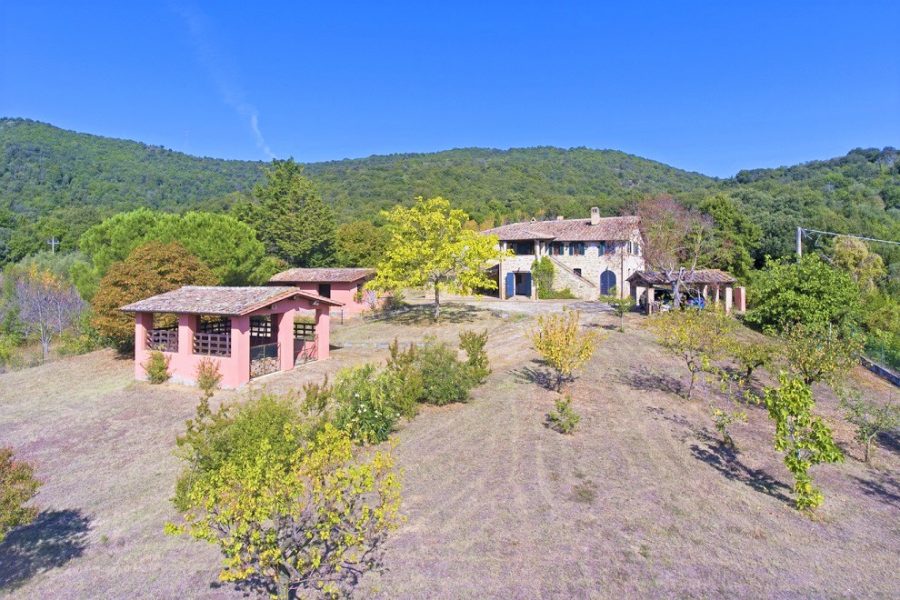 In fact, "Podere Montemelino" is located in a panoramic position and is totally immersed in a quiet and unspoiled valley. At the same time, the farm is only about ten kilometres from both the city of Perugia and Lake Trasimeno.
In short, a perfect place to experience Umbria and its lake surroundings!
A place that one of our international clients has chosen as his "home base" in Italy.
Filippo Cori, the GE consultant who handled the buyers, tells us some of the details of this sale.
The new owner of "Podere Montelino" is an Australian client with British nationality who, for work reasons, divides his time between Australia and Europe.
He contacted our group about a year ago through the international portal Rightmove.

He was looking for a property in good structural condition, but with some work to be done to give it his personal touch and added value. His preferred areas were Umbria and Tuscany.

After a major web-based screening of the client's properties of interest, together we visited about 15 properties in 3-4 days.
Among these, he chose "Podere Montemelino".
In particular, the client definitely appreciated:
– the excellent value for money it found for a house of this size;
– its very quiet location, but at the same time close to the main services (walking distance to a restaurant);
– its versatility of use, as well as its potential for possible income generation and/or resale.
The client would like to spend as much time as possible at "Podere Montemelino" and use it as a "base" in Italy, a country in which they would like to continue to invest.
As for the negotiations, since they took place in the middle of the pandemic, they were quite lengthy.
Or rather, I and my colleague Giacomo Buonavita, who handled the selling side, managed to get the parties to reach an agreement in less than a week.
However, it took a year to go through all the steps that were necessary for a successful negotiation, which led to the sale without running into any particular problems.

In this regard, I would like to point out that my colleague Giacomo was, as usual, punctual in resolving certain technical and urban planning issues that were essential to make the property perfectly saleable.
Let's say, however, that everything was "diluted". The buyer's objective was to be able to use the property as soon as the final deed of sale was signed, and therefore during the summer.
In conclusion, I am convinced that, although "long", this sale gave all parties involved a lot of satisfaction. Despite the particularity of the situation, each of the people involved showed flexibility and "humanity".
Read also: