The Great Estate Network has analysed the figures for the first half of 2021: the results are extraordinary, demonstrating a general growing trend of around +200%.
In the first six months of 2021, the group led by Stefano Petri confirmed – once again – that it is one of the strongest and most interesting realities on the Italian Real Estate scene, with an overall growth trend of around +200%.
In more detail, the data tells us that:
the number of sales made by the group increased by +187%,
for a total value of purchases and sales that rose by +177%,
and an overall turnover of +250%.
Numbers are the result of the daily commitment of a large organisation with enormous potential, made up of more than 60 trained and competent professionals; an organisation that can count on powerful and efficient IT and communication bases.
Undoubtedly important numbers, especially when one considers the global pandemic that began in 2020 and, unfortunately, has not yet ended.
In this respect, while the health emergency has on the one hand increased the desire to live in spacious properties, surrounded by green and large outdoor spaces, as well as those located in the most characteristic and lively villages in Italy, on the other hand, it has led to a marked change in the way people look for and, above all, buy properties.
This is all the more true for Central Italy, and Umbria in particular:
in the green heart of Italy, Great Estate Network has increased the number of sales, both the traditional and "virtual" ones, further.
And talking about the virtual sales, Great Estate's "numbers" are even more interesting:
20 properties sold by the network in the first half of 2021, on top of last year's 22, which represents a 30% share, compared to 20% last year: that is, 22 properties out of around 100 bought and sold.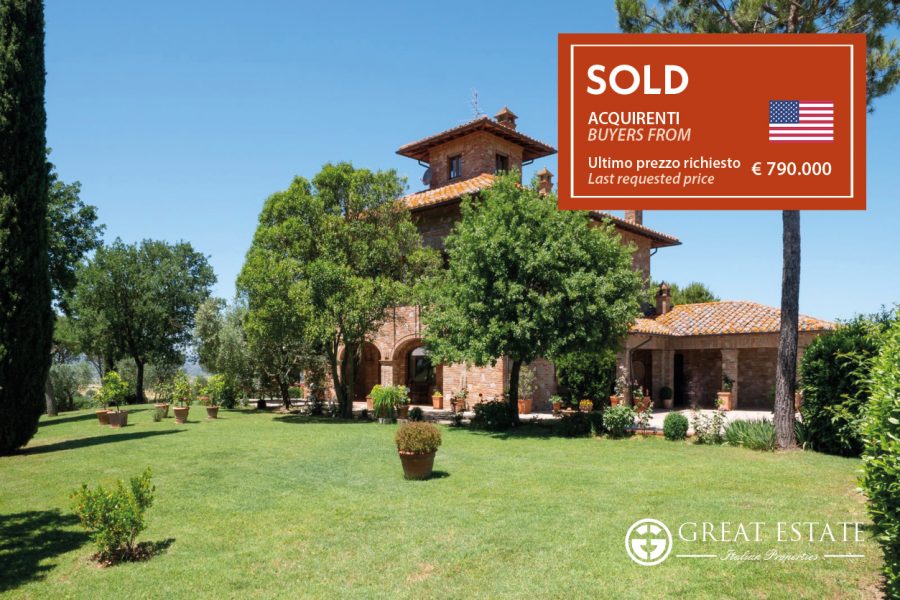 The Virtual Tours project, structured by Great Estate since spring last year, is therefore leading to increasingly significant results: Professional Virtual Tours, Drone Video, Indoor and Outdoor Video of the property, professional video with actor … :
to date, there are more than 800 videos on greatestate.it.
Lots of great, high-quality content created for our property proposals and essential for international clients to purchase.
We would like to remind you that you can view these contents by registering on our site and creating your reserved area: here you can manage your profile, receive our newsletters, create a list of your favourite properties, evaluate these and all the other property offers on our site, and view the statistics charts for greatestate.it, rightestate.com and our Magazine.
Read more in our dedicated article here!