Do you remember "Antica Cecchera"? Well, it is a pleasure for us to tell you that, last June, this farmhouse has been purchased by a US couple. This has been possible thanks to the perfect synergy between the GE consultants Valter Luciani, Roberto Biggera, and Alice Ceccomoro.
In January, we presented to you a very fascinating farmhouse: "Antica Checchera", near the Umbrian hamlet of Parrano.
It was one of the many and beautiful properties proposed by Great Estate to which we addressed an article of ours. If you missed it, just click here.
After a negotiation that involved three GE consultants – Alice Ceccomoro, Valter Luciani, and Roberto Biggera – and despite the numerous difficulties caused by Coronavirus, this charming farmhouse has been sold to a US client managed by our Alice.
Alice is going to tell us her impressions about this recent sale.
The client who purchased "Antica Checchera" is a US citizen who is living in London for many years now. He contacted us for the very first time on March, 1st 2020 through the real estate portal Zoopla and by asking us for a visit to a property near Orvieto.

After a first interview, he said to me that he was looking for a traditional farmhouse in Umbria. So, I planned several visits to different solutions.

We visited three farmhouses together: "Antica Chiesa", "Osteria Antica" and "Antica Checchera", which is also the one he finally purchased.

Indeed, "Antica Checchera" caught his attention for: its excellent renovation, warm shades, and large windows; the location, very private, and its small but really well-maintained garden; finally, the incredible panorama and view on the hamlet of Parrano (discover it here).

At least for now, "Antica Checchera" will become his holiday home. Then, when possible, my client is willing to move in there.

Talking about the negotiation, I have to admit that it was quite difficult because of some uncertainty of the buyer, an uncertainty connected to the period – the one of the Coronavirus emergency – when it was still not clear if the real estate market could suffer (or not) the pandemic effects.

On the other hand, from a technical point of view, the property was perfect. Indeed, the farmhouse was ready to move in, and with all the certifications needed available. Moreover, we could rely on some helpful professionals, ready to cooperate, and very rapid in doing their own part of the work.
For all this, the buyer was very satisfied with the services we provided him with.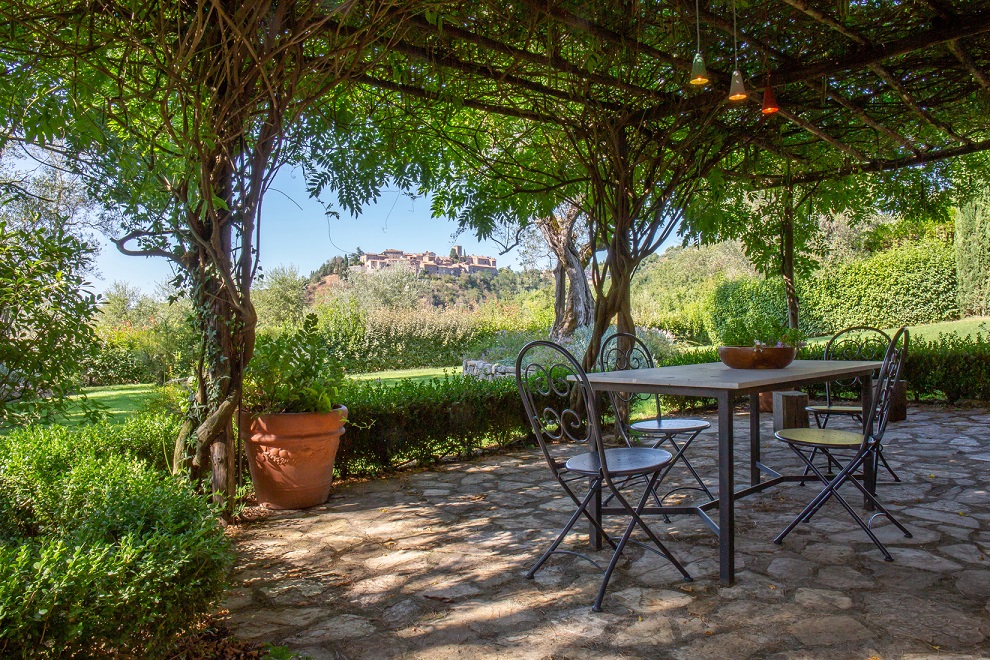 To conclude, I am very satisfied too! Surely, it has been a really hard negotiation. For this reason, I am glad to have had the possibility of closing its negotiation with a smile!