Stefano Petri, the Great Estate Group CEO and vendors' consultant, tell us about the reasons and strategies at the base of this further success.
Thinking about the sale of Il Piccolo Loft, I believe two are the main aspects deserving to be underlined. The first is connected to the "sale strategy" used for the farmhouse. The other one to the collaboration between Great Estate and Re-House Immobilare – managed by the colleague and friend Marco Barbanera.
Regarding the first aspect, it need to be said that Il Piccolo Loft is the guesthouse of another largest farmhouse, owned by Mrs. Bono and currently used as B&B. At the beginning and in accordance with the owner, we decided to put the whole property on the market: the main farmhouse, guesthouse and annexed lands.
Considering that, in this period, the more requested properties are renovated farmhouses with a surface of 300-50 sqm, you will surely understand that, a so important property, will have a different potential buyers range.
In June 2018, it was decided to sell Il Piccolo Loft and a portion of land separately from the main building. Indeed, it immediately had success on the international real estate market, being us so able to find the right client for it, Mr. Pogorzelki and his family, the new owners.
The decision of selling the two farmhouses separately has surely been fundamental to reach the sale of Il Piccolo Loft.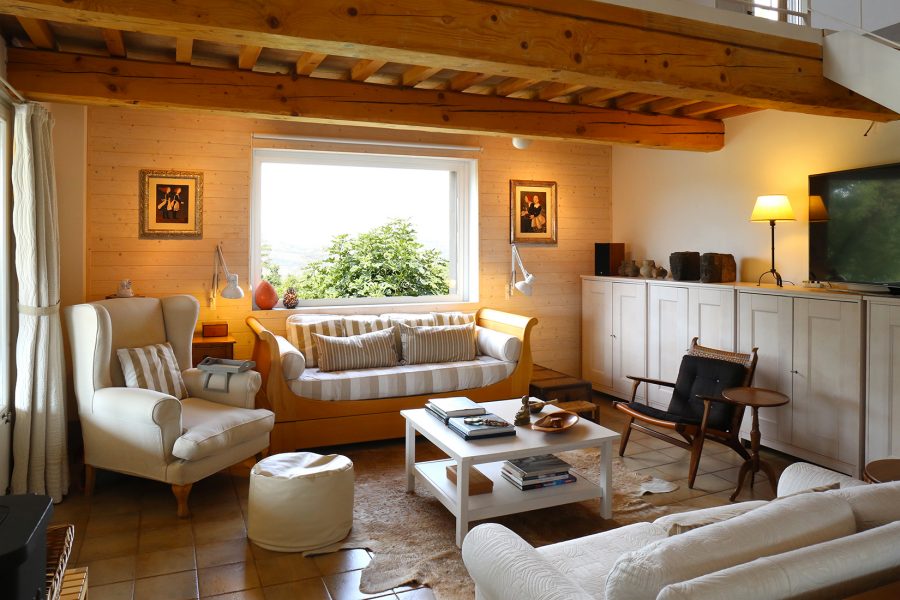 The same importance had the collaboration with our friend and colleague Marco Barbanera and his agency, the Re-House Immobiliare. In particular, the sharing of our IT software, which allows us to daily intersect both properties and clients, as well as a common working methodology.
Both Marco and I, indeed, strongly believe that the respect and use of a common, precise and predetermined working method – starting from the property acquisition to the managing of potential buyers and, more in general, of every step of the negotiation – were and still are essential to sell well and quickly a luxury property. Again, I am addressing myself to the Great Estate Method: estimate, exposure, examination and sale.
Again, the strictly respect of this method, as well as the historic collaboration of our agencies, demonstrated themselves to be essential for the reaching of the sale objective.
STEFANO PETRI
This property has been successfully sold.
To find out the final sale value or search for other similar properties, please contact us, we will be happy to help.
READ ALSO: