On May, 21st, the final deed of sale of an amazing historic centre home in Cetona, the "White Apartment" , has been singed at the GE head office.
It could not have been more correct: "White Apartment". Indeed, this is how the beautiful Cetona historic centre apartment sold by Great Estate to an US couple in May 2019 is called.
It is a small, comfortable and recently renovated apartment with a particular aesthetic and stylistic taste. In every single room of this jewel, white is the dominant element: from the bleached-durmast-wooden floors, to the doors/windows frames and furnishings. Moreover, the recessed spotlights massive presence increases the rooms brightness.
Last May, as already said, "White Apartment" was sold to an US couple. to be more precise, two were the young professionals of the group involved: Alice Ceccomoro, who managed the buyers, and Giacomo Buonavita, who managed the vendors.
Giacomo told us
I met the owner, Ms. Dominga, thanks to a mutual friend who put us in contact: Ms. Dominga is an Italian woman. For years, she used "White Apartment" as her first home.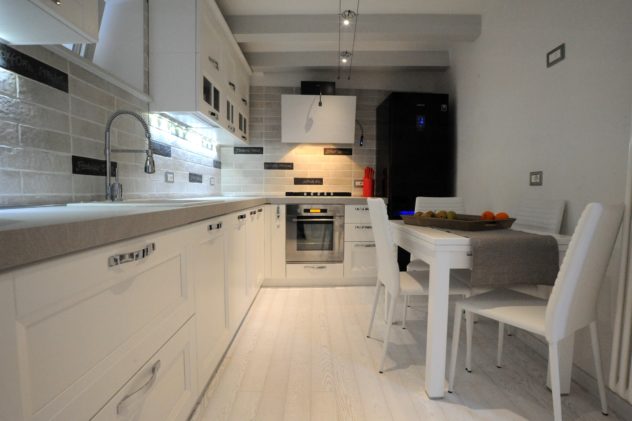 The apartment (read here the property tab) was on the market with other agencies already. Immediately, it seemed perfect and refined to me. Surely, the fact of being completely renovated is one of its strengths. For this reason, its conditions were ideal, perfectly in line with the majority of the international buyers' requests. Indeed, more and more frequently, this clientele prefers ready-to-move-in properties especially.
I presented The Best Price property estimate system to the client. At the beginning, she was not so sure about it.
But I have to admit that, once again, our cutting-edge IT tool provided the exact and objective property estimate value. A value which was confirmed during the negotiation as well when, by decreasing the original asking price, we reached a final value which perfectly reflected The Best Price one.
Keep reading our Magazine: Alice Ceccomoro's and the "White Apartment" buyers' articles will be on-line soon.
Related articles: