On September 7, 2021 "Casale Dei Mandrioli", a splendid Great Estate property located in Tuscany, in the province of Livorno, and just a few kilometers from the sea was sold by Tommaso Liscaio. Tommaso represented the buyer. This interview The Selling of "Casale dei Mandrioli" is an interview with property consultant Tommaso Liscaio
– Great job, Tommaso. In the sale of "Casale Dei Mandrioli" you managed the buyer customer: what can you tell us about her?
I met Annalisa in 2018, after she had contacted our group through the International Gateway Portal; she is Italian but lives in Washington D.C.
She was looking for a farmhouse in Tuscany, to be used as a family home when she returns to Italy.
Initially, we concentrated on the area of ​​Cetona, Sarteano and San Casciano dei Bagni.
Then, at the end of the research and having identified the most suitable farmhouse for her, it was sold before we were able to come to an agreement.
Subsequently, the various work commitments on both sides and above all-the pandemic– we had a bunch of mixed the cards on the table.
That's why, after 2 years, we initiated a proper search for properties including areas closer to the sea, not right on the coast but 10/20 minutes by car inland from the sea.
– So… quite a long search period. Have you seen many properties together?
Yes. Before the pandemic, and during the first few visits, we saw about 12/14 properties together. Instead, in the second phase we worked a lot on-line, searching for properties that corresponded to the characteristics Annalisa was looking for.
After drafting up a mega Excel file, indicating the pros and cons of the solutions found, we reduced our list, focusing our attention on 3 properties. In the meantime, one had been sold, another was excluded because the owner decided to raise the price significantly and then the client refused to see it.
The last one we saw, "Casale Dei Mandrioli" –– was the one that Annalisa decided to buy!
It represented her vision of an ideal farmhouse with a nice piece of land attached, a subdivision of the interior spaces perfect for family needs, beautiful views, not too isolated, just 15 minutes from the sea, and with a price in line with her budget.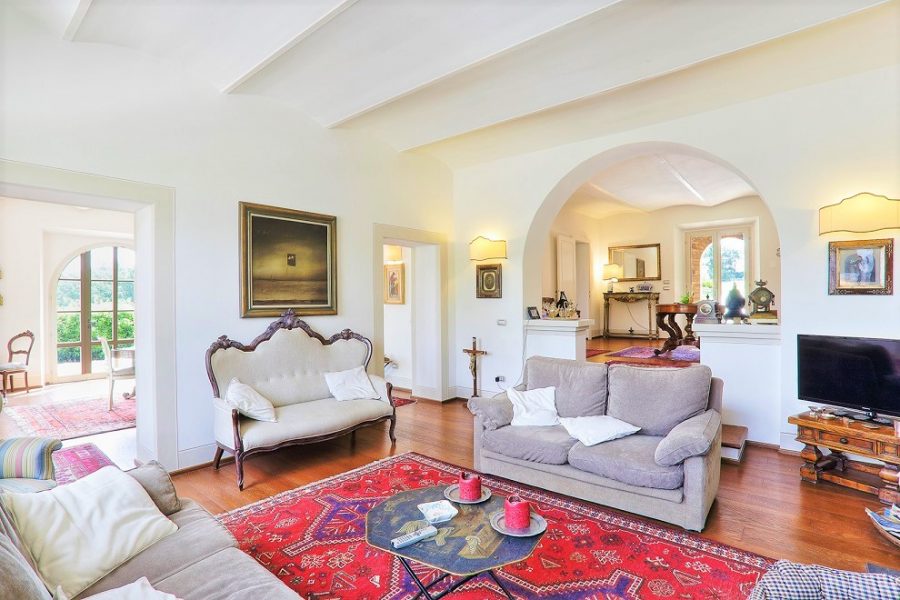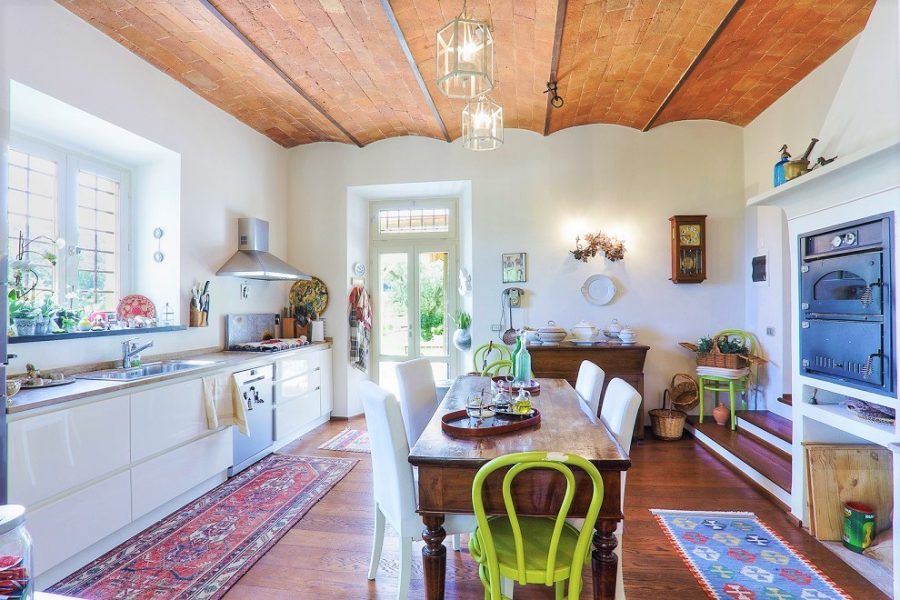 I'll share a little detail: "Casale Dei Mandrioli" also has a kitchen sink positioned under a large window, just as Annalisa wanted…
After seeing this property there was nothing more to say or do. For her it was love at first sight!!
"Casale Dei Mandrioli" will be the official meeting spot for the family, as well as a fantastic place to spend the holidays.


– Great.  Let's move on to the negotiation: can you briefly tell me how it took place?
The negotiation was very quick even if a bit complicated, especially due to limited timeframes. Part of the amount was also financed with a mortgage. Since Annalisa lives overseas, but was enrolled in the A.i.r.e. there was some paperwork to do, but thanks to a great working collaboration with Fidea Mutui everything went well.
– Tommaso, in the end….were you satisfied with this sale?
Very much so! Annalisa and I had a great relationship from the beginning!
On her part, there was alway the utmost trust in me–a trust that I have tried to reciprocate by doing everything possible to satisfy her needs.
Furthermore, both buyers and sellers proved to be really helpful and accommodating: we closed on the house last September 6th and that was just a formality, without any resentment or friction…
as every luxury property sale should be!
READ ALSO: