After "Il Cuore Di Orvieto", the Great Estate headquarters of the "city of volcanic stone" celebrated another exciting sales flash: "Le Scalette Al Duomo" was purchased by a Russian couple only a month after the Great Estate acquisition of the property
On September 13th "Le Scalette Al Duomo" a nice apartment located in the historic center of Orvieto, a few steps from the splendid Basilica of Santa Maria della Stella, was officially sold to Linura and Sergey, a couple from Russia. The sale was masterfully managed by Iuliia Sharenko.
This is another flash sale for the G.E. of Orvieto, which materialized just one month after the acquisition of the property by our consultant Marco Venanzi.
Marco shares this exciting experience: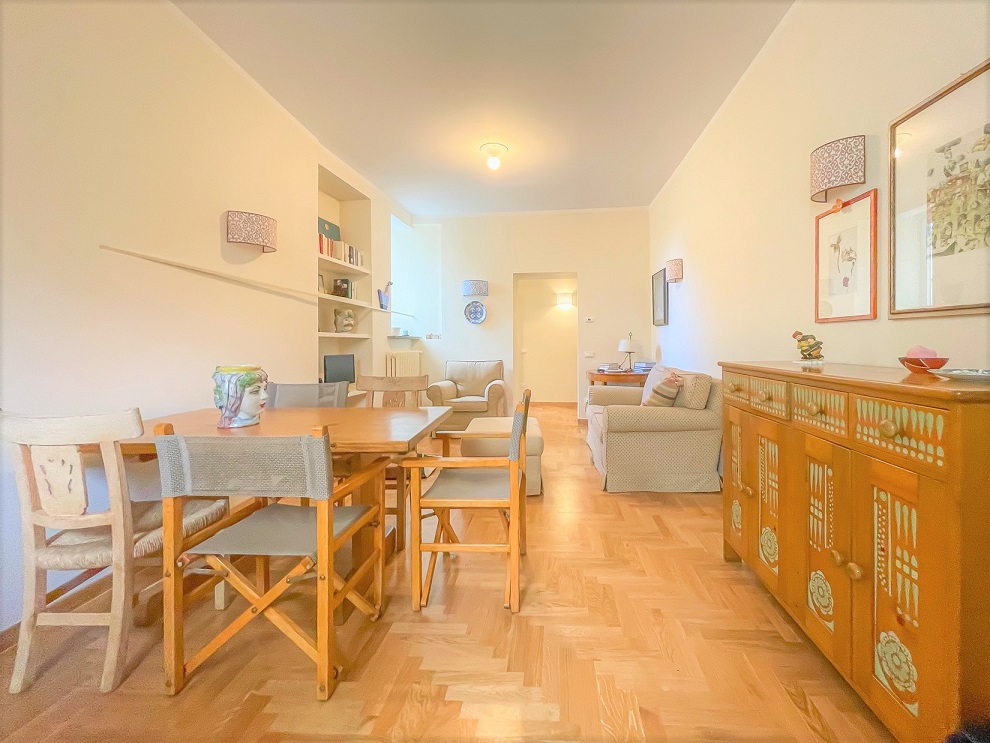 The seller for "Le Scalette Al Duomo" visited us in our office in Orvieto, proposing the sale of his apartment. He is Italian and shortly before the 2020 lockdown he had renovated this delightful apartment, located literally a stone's throw from the Cathedral of Orvieto. It's very centrally located, convenient and easily accessible. These are some main strengths. In addition, the apartment is freshly renovated: a really well done intervention, both for layout and for the materials used. It is move-in ready and very comfortable.
The owner's initial idea was to use it for short-term rentals, but the family dynamics subsequently changed and hence the choice to sell it.
The process of acquiring the property on our part was very fast, so much so that we didn't have time to advertise it on the Great Estate website. In fact, we were working to give the property the best visibility when … the buyers saw it and immediately fell in love with it!!!
I would like to point out that our The Best Price tool
was fundamental to making this sale so fast and exciting.
In addition to providing the seller with the real market value of the apartment, the evaluation obtained via the software gave us solid, objective feedback helping in the planning of the best sales strategy!
Immediately after the inspection, the buyers understood the real value and potential of the property and … decided not to miss the opportunity. Especially since they fell in love with Orvieto and were determined to find their home in this city!
Within a few days they formulated their purchase proposal, which the seller evaluated and accepted, both for the details and for the enthusiasm perceived from the buyers.
I am really very satisfied with the sale of "Le Scalette Al Duomo", both for the timing – just one month after signing the sales contract – and above all for the client trust in us. We're also pleased with the satisfaction expressed by the seller for having sold in such a short time.
If you too want to sell your prestigious property quickly and profitably, contact our headquarters now or propose your property here!
READ ALSO: