Iuliia Sharenko, the GE consultant who managed the buyers of "La Finestra Sul Lago", a property located near the Corbara Lake in Umbria, tells us about her point of view.
The first contacts I had with the clients who purchased "La Finestra Sul Lago" date back to February 2018. They contacted us from the international real estate portal prian.ru: they are a Russian couple with two adult children with their own families. They live in different cities and travel a lot for their job. They already own a property in Spain.
As I received their request, I immediately contacted Mrs. Larisa back. She explained me what they were looking for very precisely. Their ideas were already extremely clear: a traditional farmhouse with wooden beams and cotto tiles ceilings, cotto floors, not too large and in good conditions, with three bedrooms, a garden and a beautiful panoramic view, a great privacy but not too isolated and near a town with all the services needed.
At the beginning, the "research area" was very huge. However, after having stayed for a period in an agritourism between Todi and Orvieto, clients fell in love with this area. For this reason, they asked me to focus their research in there.
I remember that they came to Italy for three times: in April 2018, August 2018 and February 2019. We visited about 20 properties but, at the end, they chose "La Finestra Sul Lago" because it perfectly matched with their needs: a beautiful and recently renovated farmhouse with a particular historic value.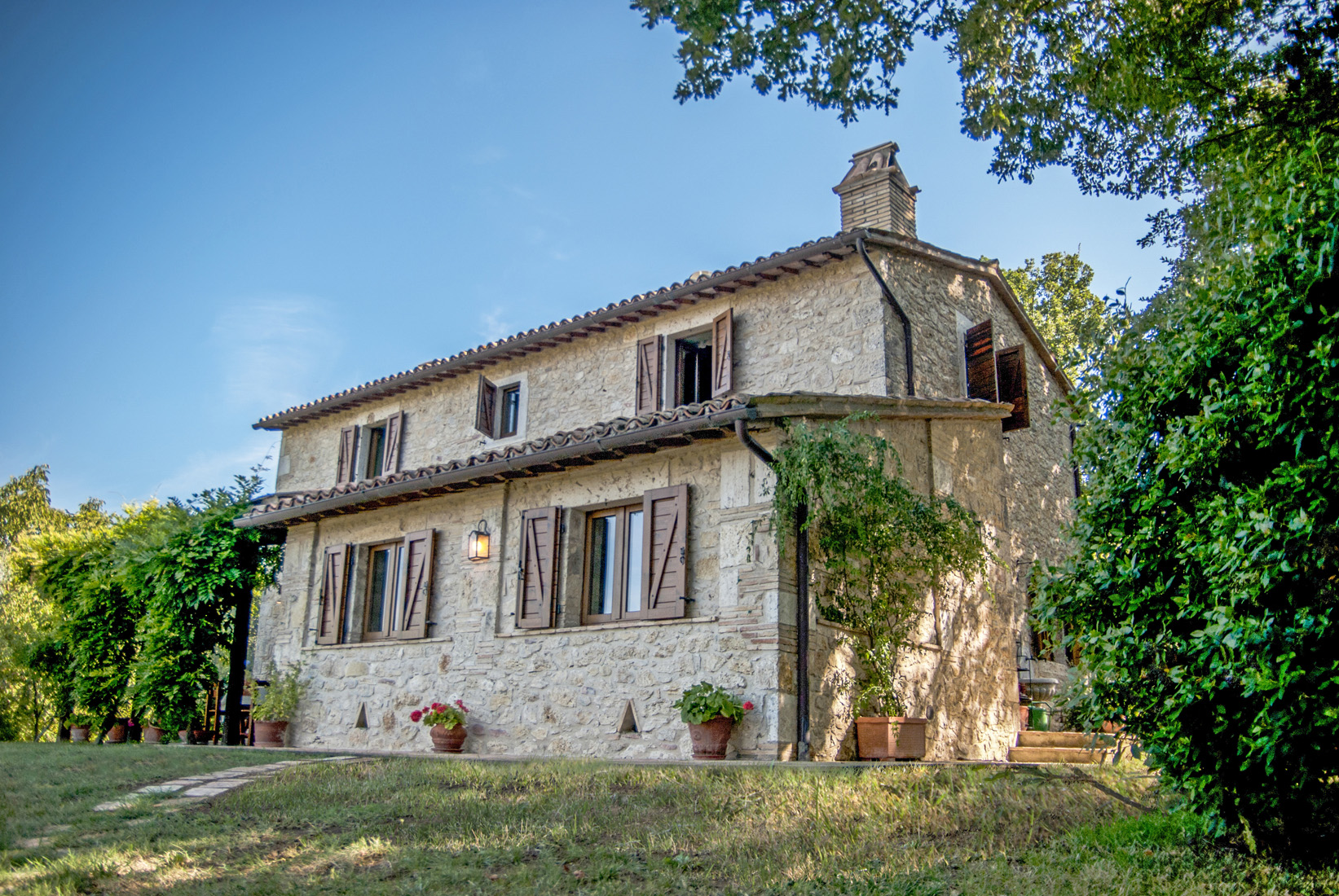 For example, the kitchen floor had been partially recovered by an old church; the amazing marble staircase connecting the ground to the first floor had been entirely hand-made. Finally, the majority of the furnishings had been renovated a personally designed by the ex-owners' mother.
During the years, this property has been perfectly maintained. It is in the countryside, but has some neighbours nearby and it is also close to Civitella Del Lago.
Finally, the icing on the cake, it offers an extraordinary view on the Corbara Lake and its surroundings.
I would say that clients were literally enchanted by this farmhouse: the atmosphere inside is very comfortable and warming. In this home it is really possible to feel love in every corner, in every single detail. Thanks to the terrace and the amazing view – from here, indeed, you can also see the town of Orvieto – the property garden is perfect to be lived during the summer.
Clients will surely use "La Finestra Sul Lago" farmhouse as their holiday home, but they are willing to enjoy it as much as they can.
Talking about the negotiation, it was quite rapid. The vendors accepted the purchasing offer presented by my clients in a couple of days. Moreover, my colleagues of Umbria Domus provided us with all the papers needed.
I am completely satisfied and happy about the result we achieved!
Within a year, period in which we were looking for my clients' perfect home, I was able to establish a good relationship with them… they even invited me to visit their home in Spain!
They proved me the highest trust: indeed, the property has been visited by their children only while, by phone, Larisa asked me to describe it in detail by saying me:
"Iuliia, I totally trust you and your suggestions because, as a woman, you perfectly know my tastes and preferences"
These words gratified me a lot: joining and making people happy, even just though the purchasing of their dream home, is a very beautiful thing to do!