An American spring for the GE group, when it successfully closed a really important international sale with a famous US person.
Last April, with the deed signing, Great Estate closed the international sale of "Palatium Magnum", a property located near Perugia, Umbria: an amazing and ancient building which, thanks to an incredible renovation, has been transformed into a beautiful historic villa with a luxuriant private park, a swimming pool, a five-a-side football/tennis field and a wood. Palatium Magnum includes also a private consecrated chapel with a '600 neogothic altar.
This beautiful historic palace has been acquired by Stefano Petri, the CEO of Great Estate: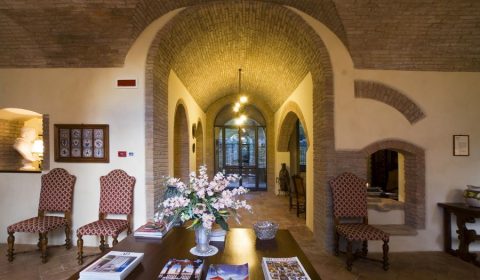 I acquired "Palatium Magnum" in August, 2016: the vendors, some followers of our FB profile, were amazed by our communication. The negotiation lasted about six months. For an amount of more than 2.000.000,00 €, it has been closed in March, 2018. Personally, I think that only an agency like ours, well organized and ready to face any clients' need, could have successfully closed a so complex negotiation. Again, the Great Estate Method (read here our article about it) has been fundamental.
First, the property estimate: from our very first meeting, my colleague Filippo Cori – the buyers' consultant – and I gave to the seller a property estimate in line with the market value and with the price at which it has then been sold. However, as often happens, the vendor did not agree.
Second, the property exposure: the marketing plan used to advertise "Palatium Magnum" (click here to read the property tab) allowed us to identify its right client.
Third, the property examination: the periodic analysis of the work done and the certainty of, month by month, our property estimate precision played a fundamental role.
Moreover, at a requested price of less than 3 millions euros, we suggested the vendors to put just the single villa and 7 hectares of land into the market. This has meant the buyer's interest to the property. Finally, I would like to underline the role of Filippo Cori's professional skills for the closing of a so complex negotiation and clients managing.
Follow us on our Magazine to discover Filippo Cori's point of view regarding the sale of "Palatium Magnum".
Read also: