Last January, as you have probably already read in our article of March, Great Estate closed the important sale of "La Dimora Nobiliare", an amazing property located near Orvieto that boasts a charming view of the cathedral of this hamlet. Today, we are going to propose you the interview to the ex-owner.
Welcome, William. First of all, we would like to thank you for your time. Congratulations on your recent sale!
When you and your wife bought this property, what had fascinated you particularly? 
That it was a historic building with a lot of character, with an ancient tower, in a strategic position with beautiful views that required renovation.
We know that about ten years ago, have completely renovated the property. We have a curiosity about it: how did the renovation project start? 
It was a complete renovation including all the systems, the floors, the windows, the roof etc done by ourselves with a local building company.
Do you have any particular event or anecdote to tell us about "La Dimora Nobiliare"?
Nothing in particular comes to mind; we loved the house as it has so much character and, according to many people, has the best views of any house in the Orvieto area (click here to discover the property).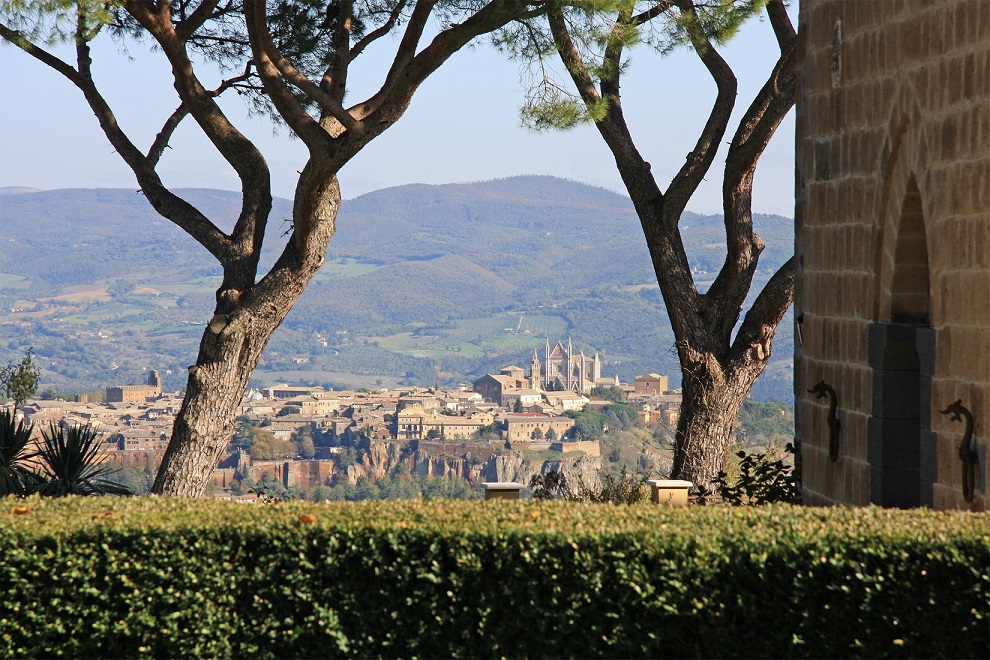 Let's talk now about your cooperation with Great Estate. How did you discover the Group?
We have known Great Estate's agent Suzanne van Ravenstein for many years and we met Great Estate through her.
We know that you worked with other agencies to sell your property too. In this regard, do you think this type of promotion has been interesting and advantageous for your property? 
We have worked with some other agencies but none made as much of an effort as Suzanne van Ravenstein of Great Estate.
We also know that "La Dimora Nobiliare" has remained on the market for several years, without being able to find the right client. In your opinion, why? Do you think the asking price of the property may have influenced this? 
Initially, the asking price was probably too high in a declining market which was presumably the reason it did not sell. Also, the house is quite large and on several levels which not all buyers may like.
We know that, during your cooperation with Great Estate, you decided to "remove property from the market" twice: why? What do you think about this strategy? 
We did not want the house to be on the market for too long.
In a negotiation, some aspects such as technical, mortgage and tax issues can play a fundamental role in order to ensure the success of the deal: Suzanne and Stefano Petri have advised you to have your due diligence drawn up by your trusted specialist, in order to verify the complete regularity of your home. What do you think about this tool? 
It is definitely useful to avoid any hiccups in the sale process.
What kind of support and assistance did you receive by Great Estate? 
Very good support.
In the light of the results obtained, how do you consider the advice and support received by Great Estate during the whole negotiation? 
Excellent.
Considering your experience, what do you think are the differences between Great Estate and its competitors? 
Much more professional than local Italian agencies which seem to be very superficial in their approach.
What do you think are the strengths of Great Estate? What aspects or services should we improve? 
Great Estate's strength is definitely its international network and large client base.
Do you think that the GE marketing tools and services offered are up-to-date to the current market moment? 
Yes.
To conclude, would you recommend the professionals of Great Estate to those who, as you did, are willing to sell their luxury property? And if so, why? 
Yes, I would definitely recommend Suzanne van Ravenstein and Great Estate as she was extremely professional and always a pleasure to deal with.