After a few months, the opinion of Stefano Petri about the "Il Felceto" farmhouse sale in Cetona, Tuscany.
The objective of the sale represents the result of a too often not completely underlined and understand work. Well, today I would like to tell you what this great job means.
A few months ago, we closed the sale of a property located in the countryside of Cetona, one of the most beautiful areas of Tuscany: "Il Felceto" farmhouse. Since years now, I have the luck and the honour to know the ex-owners of this property. They have always entrusted me and the Great Estate Group.
We acquired this farmhouse three years ago. We immediately had identified the value we thought to be the right one for the property but, as often occurs, the vendors did not agree with us, believing that we just want to sell it quickly. In our job, this situation is a constant and we often do not know if, in order to make a vendor happy, it could be better to tell him/her a partial truth or the real one. This is the truth the seller does not want to heat to… After many years and discussions, we still remain loyal to our principles by always showing the real property value to a vendor.
One year ago and aimed to give this information in the most impartial way possible, we created our internal valuations system, The Best Price. It allows us and our clients to better understand the real marketing value of every property. However, even if we own this important tool, we are often not able to convince our clients of the data goodness.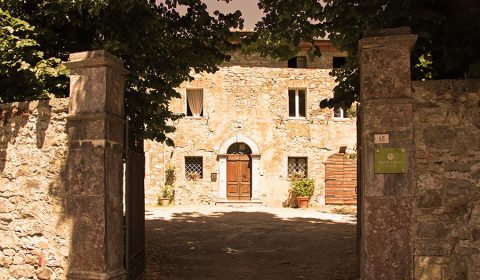 In addition to a right price and in order to sell a property, a good presentation is fundamental too: regarding "Il Felceto" farmhouse, we realized both a great photo shooting and a drone video.
For three years, we have yearly reported the advertising work done for the farmhouse, as well as the need to adapt the requested price to its real value. Taking into account the fact that, since 2008, the properties are loosing the 3-5% of their value every year, I would like to highlight that "Il Felceto" price has constantly decreased too. In the meantime, the marketing investments, as well as the continuous properties promotion research work done by our head office, have been very important.
Among this modalities, one was used for "Il Felcino" too: after three years of efforts and consultancies, we proposed to our client, Mr. Riccardi, to temporarily remove his property from the market. Initially, considering that he had been trying to sell his property for years, our suggestion surprised him a lot.. but a regeneration of the property was necessary: the market needed to perceive it as a new house for sale. So, we delated the farmhouse from every listing, renovated its graphic-commercial presentation and elaborated a new estimate. Convincing the owner to do so was not easy, but it was the correct choice: we had to revitalize the market's interest on this property.
As usual, once developed all this work, the rightinternational client has "arrived". It was a great satisfaction for all of us: again, our consultancy was the right one. From that moment, another extremely important working phase started: the one of make the international client feel "safe" when decides to purchase a property in Italy. Regarding that, I often hear some vendors saying:… but if we have to sell at that price, I can do it by my own too, without an agency! … Well, maybe it could be better to deeper analyse the situations.
The buyer, in this case a Dutch client, contacted us through one of our internal newsletter. This is another marketing tool we use many times and that works very well, in particularly for the prices reductions communications. Our group boasts a 26.000 clients database, so it easy to understand the strength of this tool!
So the negotiation has started. Being always careful not to damage the parties sensitivities, it continued with bilingual proposals, urbanistic, cadastral, mortgage, easement, costs for the buyer and costs for the vendor analysis. In this phase of our job, I often heard the same and usual recurring sentence … but if we have to sell at that price, I can do it by my own…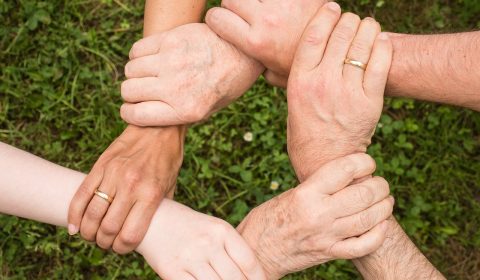 Anyway, at the end of our work, the bigger gratification has been and still is the one of knowing to be completely aware of how complex and difficult is to sale nowadays: only a great group and the synergies of great professionalisms are able to reach this goals.
Another personal satisfaction was to hear my friend, Milvio Riccardi, complimenting me both for the Roberto's, Chiara's and my professionalism: … "they were great, and your influence – aimed to supply a great consultation in the spirit of the honesty, right the clean people's one – can be clearly seen in them.." (those are Milvio's exact words).
I want to conclude with my personal thanks to:
Milvio e Marina for their beautiful words for Chiara, Roberto, the whole Group and me, as well as Roberto and Chiara themselves, who I consider to be two of the best Great Estate professionals and who make me proud to be able to manage this incredible working group.
Stefano Petri
Related article: