On 3 May Great Estate signed the VIRTUAL SALE of "Charming Apartment", a lovely apartment in the historic centre of Chiusi which, thanks to the innovative services of our group and the professionalism of our consultant Chiara Pompili, was purchased by a couple from Brazil.
Great Estate's "Virtual Visits" project continues to give our group great satisfaction!
This is confirmed by the sale of "Charming Apartment", in which the G.E. consultant Chiara Pompili has excellently managed both the seller and the buyer, a couple from Brazil.
The latter decided to purchase this lovely apartment located in the historical centre of Chiusi, after having visited it only virtually: first, through the property's Amateur Internal Video, then thanks to a one-to-one video call visit!
It was a really exciting experience, not only for Fred and Regina, the new owners of "Charming Apartment", but also for our consultant Chiara Pompili, who we interviewed.
– Welcome back Chiara, and congratulations on the sale of "Charming Apartment"! Would you like to introduce us to its new owners?
Thank you! So, Fred and Regina first contacted us at the end of January, after visiting our website: they wanted more information about a couple of flats located in the historical centre of Cetona (SI) and Chiusi (SI).
They currently reside in Munich, Germany, but, as I always define them, they are "citizens of the world": both were born in São Paulo, Brazil, and have lived for over 20 years in Canada; Regina also has Italian origins.
– What kind of property were they looking for? And in which areas?
As mentioned, they were interested in a flat in the historic centre. As for the area, they certainly preferred central Italy, specifically southern Tuscany, as it was strategic to their needs.
As mentioned earlier, Regina is of Italian origin and many of her relatives and friends live in northern Italy, which is easily accessible from our area. Southern Tuscany makes it just as easy to travel to Rome and southern Italy in general.
– Have you seen many properties together?
Let me tell you a secret: NO!
You may wonder how this is possible, but of the two properties that my clients were initially interested in, we then chose only one, "Charming Apartment": together, we realised that it had all the characteristics they were looking for.
So, firstly, I quickly set about making the Amateur Video Tour of the property, so that Fred and Regina could get a pretty good idea of the flat right away. Indeed, after viewing it, they confirmed their interest.
So, I thought it would be appropriate to provide them with an estimate of the purchase costs so that they would have a clear picture of all the costs that a buyer would have to bear. In addition, I also sent them a vademecum on the steps needed to buy property in Italy.
At this point, we decided to set up a video call appointment to carry out what we at Great Estate call a One To One Visit.
On that occasion the clients had the opportunity to see the house in all its parts, asking me on the spot to show them one aspect, rather than another, of the flat: all in the most intimate detail.
In this way, Fred and Regina were able to have all the necessary elements for a correct valuation of the property, even from thousands of kilometres away, which then led them with confidence to sign a purchase proposal only 2 weeks after the first contact, without ever having come to Italy and without ever having seen the property physically!
– Why did Fred and Regina decide to buy this property? What features impressed them most?
I believe, indeed I am convinced, that my clients have felt that they have found their home in Italy.
At the end of the day, "Charming Apartment" has all the features they wanted.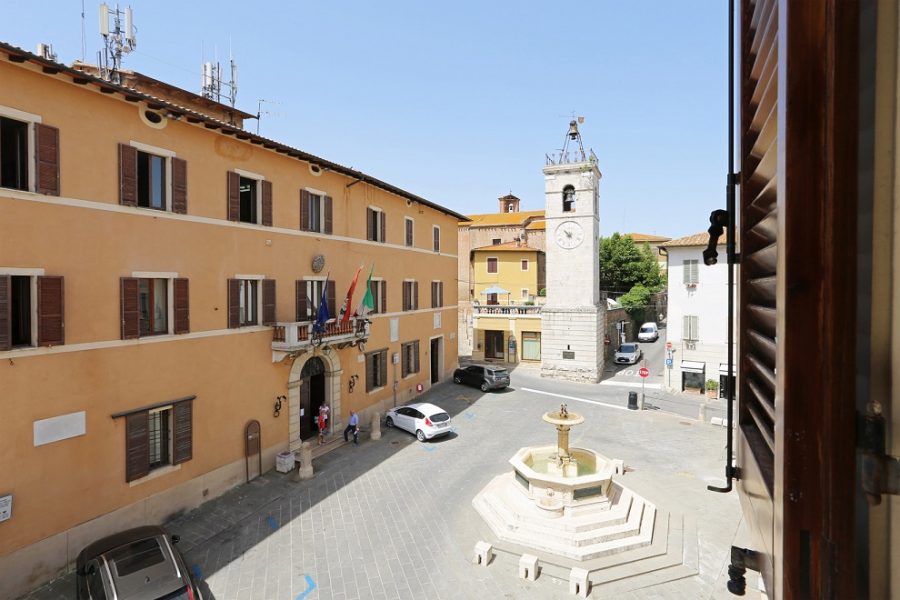 First of all for the location (it is worth remembering the presence of the Chiusi railway station, located on the Florence-Rome line along which, recently, there has also been a stop for the Freccia Rossa train, as well as the proximity to the Chiusi-Chianciano Terme exit of the A1 motorway).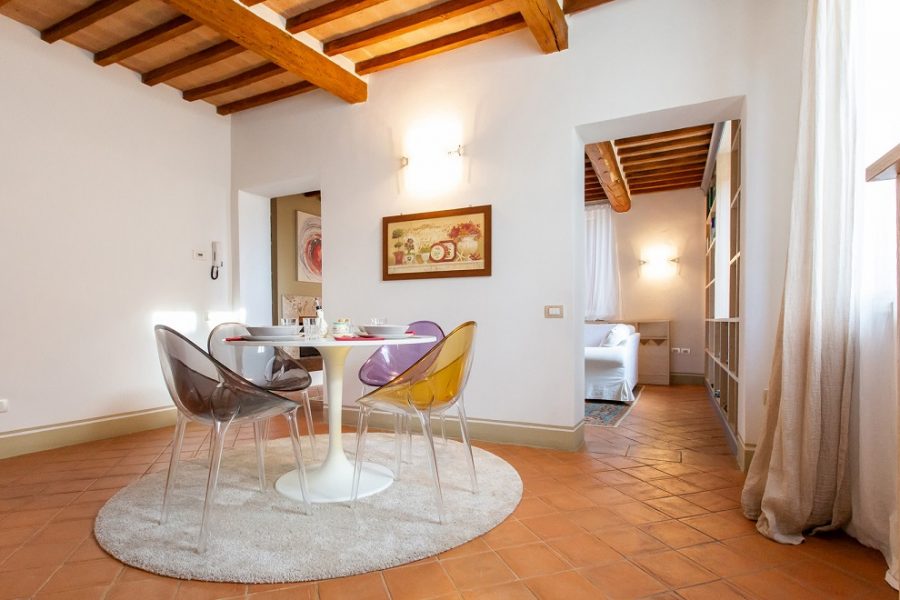 In addition, the apartment is located in a very central area, which allows easy access to all necessary services (market, bank, post office, restaurants, etc..), is completely renovated with high-quality finishes and habitable immediately, has an ideal surface area for them, as well as a panoramic terrace and a detached garden with parking space, two very desirable features for those looking for a flat in the historic centre.
– How will they use the flat in the future?
Here again, I think I can surprise you by revealing that Fred and Regina chose "Charming Apartment" as their first home!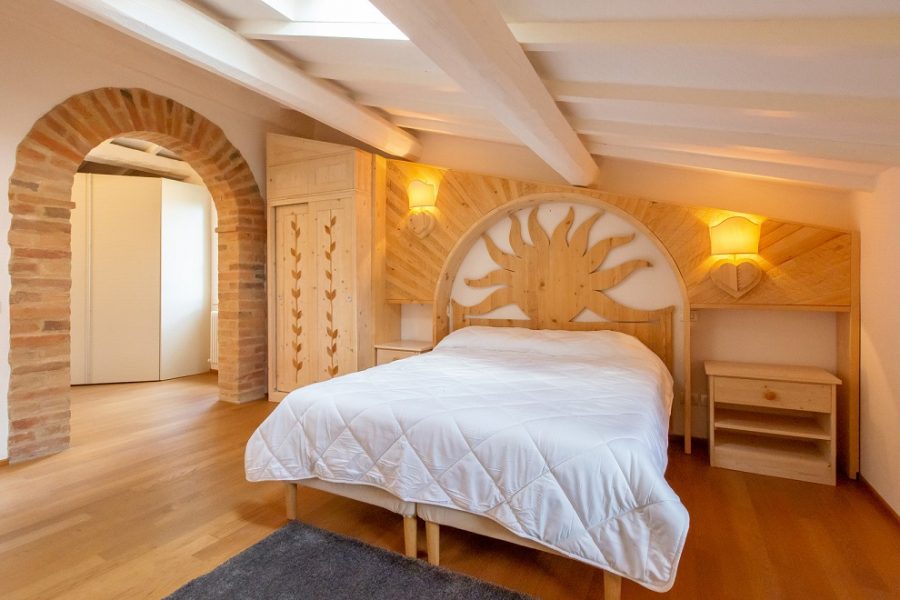 That's right, a love born at a distance that will be 'consecrated' next August, when finally the customers, after having been vaccinated, will be able to take a flight from Germany and land in Italy, to see and appreciate their new home first hand. For the occasion, I am already planning to organise a small reception party that will also involve the vendor!
– Chiara, we have come to the end of our interview: how would you like to conclude it?
I would like to say that I am very satisfied with the whole process together with Fred and Regina, as well as with the seller, who proved to be invaluable, especially for his helpfulness, precision and efficiency with which he provided all the necessary documentation for the negotiation.
In addition, I also feel a sense of gratitude: I am grateful to have met two special people whose presence from today will enrich a town as dear to me as Chiusi is.
Last but not least, I am grateful for the opportunity to provide advice and manage a negotiation "at a distance", with a very short time frame.
A very exciting experience for me!