Last autumn the Great Estate group celebrated the sale of "La Cantinetta," an enchanting property located in Tuscany. The interview with the consultant who contributed to the realization of the buyers' dream, Valter Luciani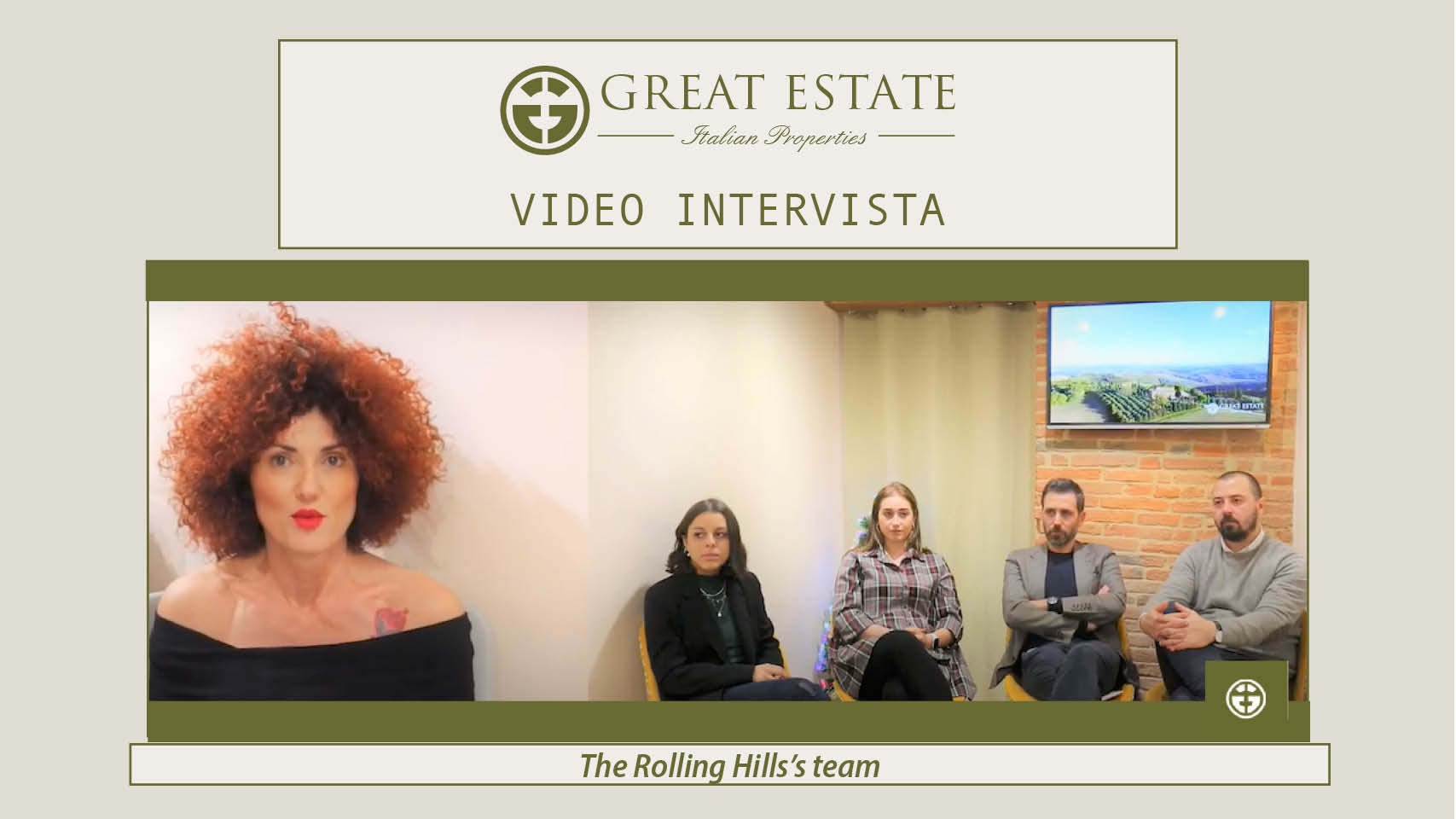 Do you remember the video interview with the professionals of Rolling Hills? Among the sales resulting from their collaboration with Great Estate, there was also "La Cantinetta," an accommodation facility located in a strategic position, near the well known Tuscan villages of Pienza and Montepulciano, and wonderfully panoramic, overlooking Val d'Orcia and Val di Chiana.

Today I have the pleasure of interviewing the Great Estate consultant who managed the buyers of "La Cantinetta," thus contributing to the realization of their dream: Valter Luciani.
– Welcome Valter. Would you like to tell us about the new owners of "La Cantinetta"?
Of course! Their names are Elmar and Claudio, now two friends! They are from the Bolzano area, are passionate about flying small airplanes, and had a dream "to take off," just like their small touring airplane.
They wanted to buy a structure between Umbria and Tuscany, near the Rome-Florence route, which was in the hills and which not only had olive groves, vineyards and arable land, but also ideal land to create an airstrip for a small airplane for tourism!
– Wow Valter! A very special property!
Absolutely yes!
They initially contacted us in July 2021 regarding two properties: one managed by me, located in Umbria near Orvieto, and another in Tuscany, in Torrita di Siena, acquired by a colleague of Great Estate – Rolling Hills of Montepulciano, Alberto Zarro.
Through an initial exchange of emails and a few phone calls, Elmar and Claudio helped me understand what they were looking for: an unusual and surprising search, almost at the limit of the possible, considering that the runways are always flat. Almost unbelievable!
– And so Valter…tell us the details!
Initially I had a moment of doubt and perplexity but, since I like challenges, I said to myself:
"Why not try?"
I jumped at their request and immediately got to work.
I had to immediately discard the Orvieto property, as it did not have the land available for this unusual track.
Otherwise, the farmhouse "La Cantinetta" in Tuscany could be suitable for this purpose
(click to discover the property)
After contacting my colleague Alberto and sharing the peculiarity of the request, our great adventure began, particular, difficult but very exciting and compelling, which we completed with an unusual sale and out of the ordinary canons.
Thanks to the careful and scrupulous acquisition of the property, carried out by our colleague Alberto, we were immediately able to count on complete technical documentation.
Beyond this aspect, the real difficulty was the actual feasibility of a "bizzare" project that could satisfy the needs of my clients. For this reason, Alberto and I decided to consult the municipal technician of Torrita to understand the real possibility of building the track, as well as the regulations that were needed.
With great surprise, the project also thrilled the municipal institutions which, with great will and openness, provided us with maximum availability (which is truly rare), favorable preventive opinions for the track and what was necessary.
At this point, "La Cantinetta" was the right property for my clients!
So we started the negotiation and, apart from small easily surmountable turbulence, everything went well until the notarial deed.
Now Elmar, Claudio and their respective families will transform the property into a splendid hospitality business and farm, being able to have a large main farmhouse, two annexes and ancillary rooms, and olive groves and vineyards for their production of wine (for this reason "La Cantinetta" had a cellar). All this aimed at a clientele who are passionate about flying…big news for this area!
– Very good Valter. From your words we understand that the sale of "La Cantinetta" was a very satisfying sale for you!
I would say it was fantastic, almost surprising considering the project that will be carried out in the near future.
Furthermore, this experience has taught me that sometimes, even the most particular requests of our clients can be satisfied and become a reality.
With good will, a quality that distinguishes me, you can always understand the clients needs, listen to them, welcome them, follow them and support them with the maximum attention they deserve.
Just like in this case, my perseverance, determination and passion, combined with the support of a large group like Great Estate, have provided me with all the necessary tools, allowing me to make this particular sale!
So, what to say …
… dear clients, if you have special dreams and projects to create
… contact Great Estate!
Thanks to us they can become a reality!