Do you remember the GE sale of the amazing sea-view apartment in the Argentario coast? The Home Staging work of Ilaria Peparaio, a GE real estate consultant and the "Eletta Home Staging" CEO, was fundamental.
Welcome Ilaria, thank you for your time. Would you like to tell us something about your first meeting with "Il Nido Di Talamone" ex-owners?
I met them because of my GE colleague Elisa Biglia who, during this negotiation, managed the vendors.
Did they already know the Home Staging service?
Not all of them, but one of the five owners knew this service already because of her daughter: indeed, she had used it for the sale of her home and she was very satisfied with it.
When you visited the apartment for the first time, which were your opinions about it?
Being it almost a unique room, the apartment seemed very small and basic… something quite impersonal!
Did you immediately recognize the elements, rooms or features that had the right potentialities to be valorised through the Home Staging?
Of course: both the stunning view on the small port of Talamone and the sea colours gave me the inspiration and right valorisation key to use.
So, how did you intervene? How did you manage this work?
I used a blue/light blue palette and a touch of red, fishes to remind the sea and…. Voilà! Being it a two-people apartment, I only used furnishings and accessories suitable for the house size, so to allow the potential buyers to perceive a correct movement fluency in this space.
To conclude, Ilaria, would you like to tell us your opinion about this specific work and the importance it had for the sale?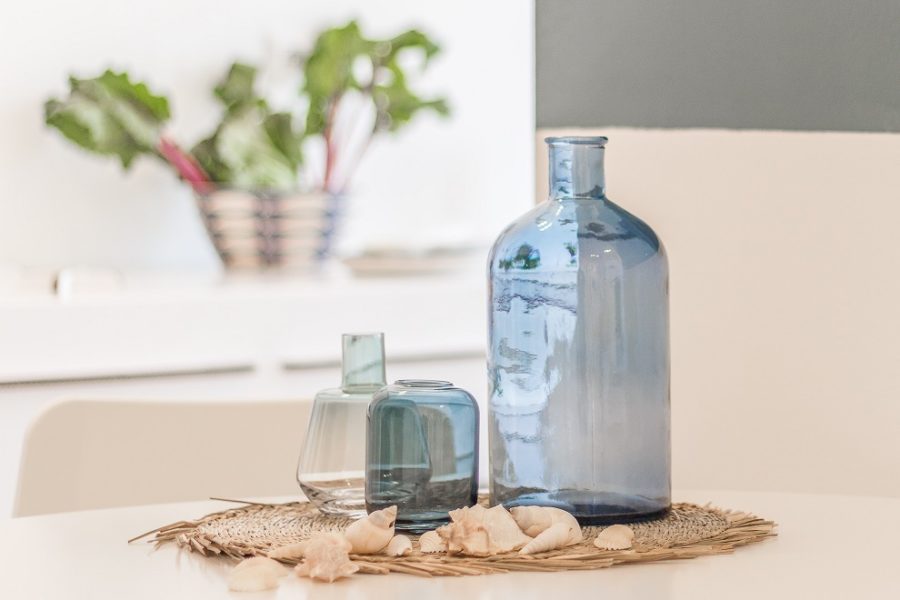 Surely, "Il Nido Di Talamone" was a real gem, but very small. If it would have not been valorised, clients would have not been able to perceive the space designated to the single home "areas": kitchen, dining room and sleeping area.
So, by personalizing it, there was a concrete need to create the right areas where to locate the furnishings.
Would you like to discover more about this Home Staging intervention created by Ilaria Peparaio? So, you just have to click here.
Related articles: