A few days before Christmas, the sale of "Podere I Caselli" was officialised. It has been purchased by a US couple resident in Switzerland, managed by Roberto Biggera. An extraordinary sale of more than one million euros. Roberto Biggera's point of view.
The property known as "Podere I Caselli" was purchased by a US couple living in Switzerland.


After having met them, they told me that, during a research aimed to identify experts in the international real estate negotiation, their attention was caught by an interview with our CEO, Mr. Stefano Petri, to Italy Magazine, released during the lockdown.
That interview contributed to increase their will to purchase a beautiful property in Italy, so they decided to contact us through our website.
Read the interview here.
The research of their ideal home was narrowed to just one region: Tuscany. They wanted to purchase a traditional farmhouse, with 4-5 rooms and a panoramic view on the Tuscan countryside. It should have had a calm location, very private but close to a town with services and historical beauties. Moreover, the farmhouse has to own the features needed to be entered into the rental market. Finally, the essential condition was the presence of a swimming pool (or – at least – the possibility of its creation).
Together, we visited about 10-11 properties in 3 days. In the end, their choice was "Podere I Caselli" because it included all the features they were looking for: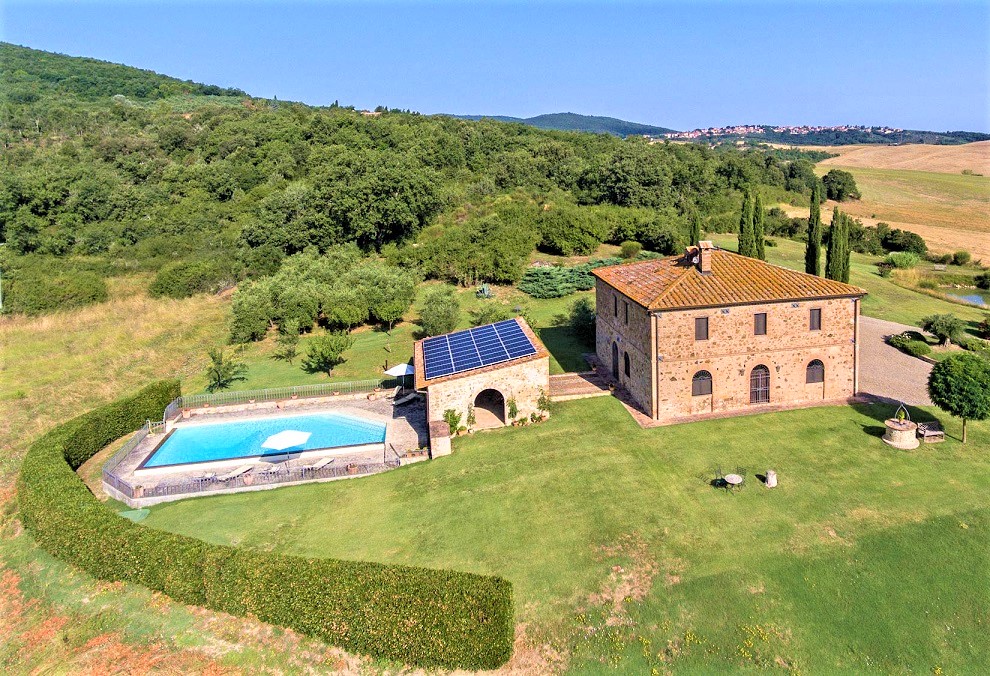 a home with a beautiful and traditional layout, charming inner spaces, surrounded by a splendid garden with a swimming pool, and a panoramic view of the hills around. This is located in a very calm location, but not far from towns with services.
"Podere I Caselli" will be my clients' charming country home where to spend some pleasant moments with their family (they have two gorgeous twin children) every time they will have the possibility to came back to Tuscany. When they will not be there, the property will be rented, especially to an international clientele.
Talking about the negotiation, I have to admit that it was not easy.
However, together with Alberto Zarro and Jacopo Menchicchi (who I want to personally thank for the amazing work done), the professionals of the GE partner agency Rolling Hills, we played great teamwork. Together, we planned every single step so as to be able to reach the final objective without any problem and with the higher satisfaction of both the buyers and the sellers.
To be more specific, I think that the choice of the buyers based on the fact of being able to ask for a loan thanks to our partners from Fideamutui, Mr. Alessandro, and Mr. Sauro, who I thank.
Through this loan, the clients could increase their budget.
Obviously, we all are aware that, with a loan, we should have done more: from the offer acceptance to the check of every following step.
However, this had motivated us further! Indeed, in the end, we finally signed the sale of the property in just 4 months and with the satisfaction of all!
Everybody of us had the pleasure to confront him/herself with great professionals, and we always found the right solutions to solve every possible problem we had to face.
I am really satisfied with this sale, as well as I am very glad to have done it with Alberto and Jacopo from Rolling Hills. In this charming experience, they proved themselves great partners!
Read also: