The final deed  of "Il Sogno Di Città Della Pieve" was signed in April. The protagonists of this GE success were Giacomo Buonavita and Stefano Petri, the CEO of the group.
We met this two GE professionals, the protagonists of the "Il Sogno Di Città Della Pieve", a beautiful apartment in the historic centre of this little town, sale. Giacomo Buonavita, who dealt with the buyers – a Belgian couple -, and Stefano Petri, who dealt with the vendor, Ms. Lucia Verdi – a loyal costumer of the Group. Indeed, in 2016, she sold another her property in Tuoro Sul Trasimeno (read here the interview) with the group.
Welcome Giacomo and Stefano. Again, the sale of "Il Sogno Di Città Della Pieve" proved the importance and quality of your cooperation. Which are the secrets behind it?
S: I believe that, in our group, a complete accordance among each other has been created. This makes every negotiation possible. Moreover, the properties documents examination, which is the part of our working method that gives us the possibility to answer to every possible future question, represents a great support during the negotiation. Surely, it is a fundamental work to be done at the beginning of the process.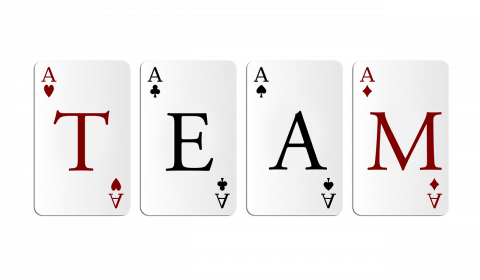 G: Personally, I think that our strength derives first from a personal relationship of trust and respect, as well as from a shared working methodology which, once again, allowed us to reach the sale objective.
Actually, Giacomo, you can be defined a veteran of Great Estate.. In your opinion, how did Great Estate develop in this last years?
I think that the group development is almost unstoppable now: personally, I am very glad to have had the possibility to help, during the years, to the improvement of the agency.
Let's talk now about the sale of "Il Sogno Di Città Della Pieve" (click here to discover the property). Stefano, how was the negotiation? Which were its decisive elements?
S: I dealt with the vendor: one of our loyal customers who already knew the working methodology of Great Estate and who, when talking about the renovation of a house, is extremely precise. She gave me all the papers I needed to create a property due diligence (read here our article) and, thanks to our The Best Price estimating system (read here our article), accepted our apartment evaluation.
So: a beautiful property + a correct asking price + an excellent presentation = sale.
It is the symbol of the Great Estate Method (estimate + exposure + examination + sale) which, once again, together with our professionalism, brought to the property sale (read our article about this topic here).
Giacomo, what can you tell us about the buyers? How did they discover Great Estate?
G: Buyers were already some loyal customers of us too. Indeed, some years ago, they had purchased another property near the Trasimeno Lake right through our agency. For personal reasons, they decided to move in Città Della Pieve, in this amazing apartment.
In your opinion, which are the property elements that caught their attention the most?
G: Surely, the renovation played a fundamental role. Indeed, I would like to congratulate myself with Ms. Lucia for her incredible work on the property. In addition to that, the apartment size, perfect for the buyers, and its amazing panoramic view.
Stefano, we know that Ms. Verdi, thanks to Great Estate, closed another sale in 2016: a property she had in Tuoro Sul Trasimeno. Is she so a GE "loyal costumer" for you?
S: Of course. Lucia is one of our best loyal customers: every day, she advertises us with her clients – she is the manager of a BCC Bank office – and friends. When you deal with owners who perfectly understand and appreciate your offered services, doing our work well becomes just a pleasure for us.
Were the parties satisfied with your support and work?
S: I believe that Lucia is the best person to answer to this question! But, anyway, I am sure that her answer is a positive one. We respected both the timings and values we claimed at the beginning. Moreover, we have also found some really kind clients, with who we were able to identify some interesting fiscal solution for both the parties. So, a great experience which spurs us to keep working with professionalism, fairness and willingnes.
G: Buyers were very satisfied with the agency work. Personally, I think that a new friendship has born too.
Giacomo and Stefano, thank you. We are looking forward to meet you again for the tale of another success signed Great Estate.
Related articles: