Filippo Cori, the GE consultant who managed the "Podere Reggello" buyers, tells us about his impressions and point of view regarding this last professional success.
The meeting with the clients
Our fist contacts date back to June 2018. Clients are an US couple living in Hong Kong who found our Group through the Italian real estate listings portal casa.it. I phoned back them the same day they did their first request. I perfectly remember that moment because Stefano Petri, the GE CEO, and I had just attended the "Palatium Magnum" final deed of sale signing (read here our article about it). Indeed, we stopped out of the Notary office in Perugia for a long phone call. 
Clients were looking for a second house to be used as holiday home and to be possibly rented too. They already own other two properties in Italy, so they already knew something about the Italian purchasing process and market. We visited about 10 properties together, but finally they decided for "Podere Reggello":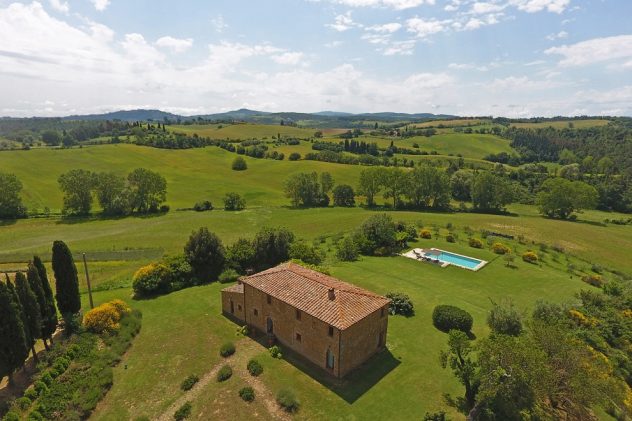 well renovated farmhouse with an incredible location. Moreover, this property could have been – and today finally is – used as a farm too. Clients will enjoy "Podere Reggello" as their holiday home for some weeks during the year, but it will remain always an agritourism (discover the property here).
The negotiation and the purchase process
Regarding the negotiation and purchase process, it has to be said that were both very long – about 8-9 months from our first contact. This was especially because of the purchasing modality used: a farm business which was created just for the future managing of the farmhouse itself. Moreover, "Podere Reggello"ex-owner had also to separate it from the rest of her properties. Both the vendor and buyers entrusted themselves to some professionals – lawyers, accountants, agronomists, etc. – who, inevitably, had prolonged the sale timing.
Finally, I want to say that this purchasing modality – i.e. the purchasing through a company -, compared to the private individual's one, implicated some bureaucratic obligations: in this case, the company has been created in a very short time, by identifying an Italian I.A.P. (a farmer whose primary activity is farming), a fundamental person for the managing of a farm business. Agronomists, lawyers and surveyors had to verify some technical details – e.g. working hours, crops typologies, etc. – in order to guarantee that both the purchasing and future activity will be perfectly in accordance with all the current laws.
My personal satisfaction
I am very satisfied with this sale. This is because the sale of "Podere Reggello" has been really different from the others I did till today: personally, it has been a great occasion to learn about new topics and increase myself.
Stay tuned to keep reading our Magazine and discover other details about this GE and Dream Tuscany important sale.
Related articles: