Today I want to tell you the story of the sale of the farmhouse named "Borgonuovo": a "perfect" sale, achieved thanks to the application of the basic rules of the Great Estate working method and the powerful organizational machine of our group.
On 23 April, "Borgonuovo", a magnificent property located near Montefiascone (Lazio) and the Bolsena lake, was officially sold.
Acquired by our consultant Suzanne Van Ravenstein last winter, this property was then bought in less than three months by a German client, managed by Nadia Aron (the person in charge of the GE German market), who had registered on our site only 13 days earlier!
This extraordinary result comes from the application of the basic rules of the Great Estate working method, as well as the powerful organizational machine of our group.
Let's find out now how it was possible to achieve this … PERFECT SALE!
The seller of "Borgonuovo" "arrived" at Great Estate thanks to our consultant Iuliia Sharenko (the person in charge of the GE Russian market). One of her clients told her that she had a friend who wanted to sell a property: "Borgonuovo".
If she had not gained the trust of the "first" client, she would certainly not have recommended Great Estate to her friend.
Iuliia then passed on the client's contact to our back-office professionals, who first contacted the client to inform her about our acquisition method and carry out an initial profiling of the client. Then, taking into account the type of client, the type of property, and the location of the client, the same back-office assigned the client to our consultant Suzanne in October 2020.
Although Montefiascone is not a particularly attractive area, Suzanne decided to "invest" in "Borgonuovo": in particular, by profiling the client, first the back office and then Suzanne, we were able to identify the presence of all three decisive variables to determine whether or not the property was interesting, and therefore to be acquired:
CUSTOMER SERIOUSLY INTERESTED IN SELLING;
PROPERTY IN LINE WITH TYPE MANAGED BY GE;
ASKING PRICE IN LINE WITH VALUATION.
Once we received the property documents from the client, our valuation department, headed by Mr. Tullio Morandi, made an initial valuation of the property using our tool The Best Price, which resulted in a value of € 840,000 (Suzanne's was € 969,000).
The work and professionalism of Tullio Morandi were fundamental in achieving the PERFECT SALE, allowing the entire group, including Suzanne, to know the true market value of the property. Based on her valuation, Suzanne could have recommended an asking price of 1 million euros to the seller, instead of 875,000 euros, as she was able to do in the end, thanks to the work of Mr. Morandi and therefore of our valuation department.
Next, Suzanne presented our services to the seller, making him understand our qualities and the features that set us apart from our competitors. The result?
Suzanne made a free assignment official (exceptionally, as Great Estate essentially operates with exclusive assignment for sale) with a paying marketing plan. Her experience, skills, and professionalism, as well as her beautiful way of being, made it possible to achieve this very important result!
The property was therefore placed on the market with an asking price of € 875,000 against a valuation of € 840,000. This was absolutely perfect and, not surprisingly, the property has been sold in less than 3 months from the start of its advertising.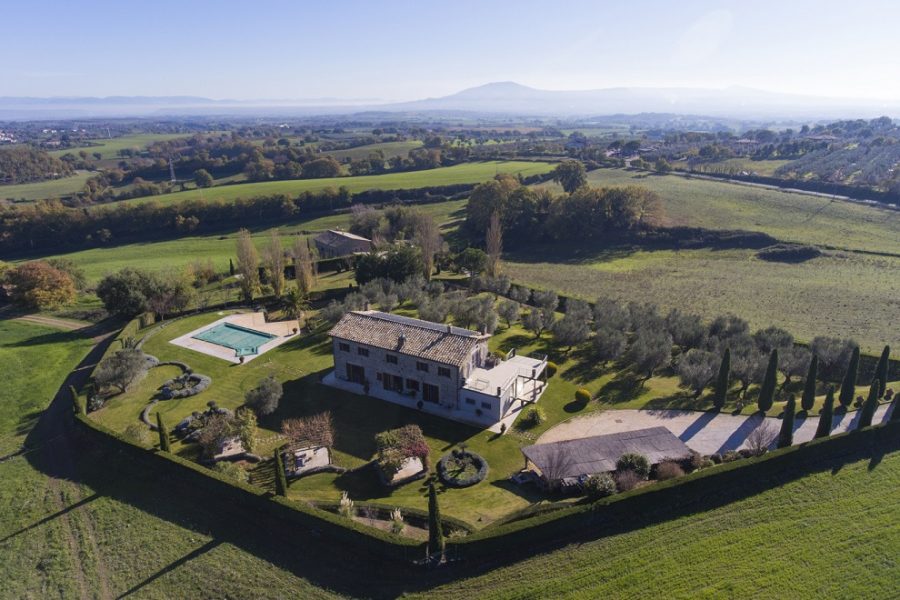 Thanks to the paid marketing plan, professional photos, virtual tours, and drone videos were taken for "Borgonuovo": a truly exceptional work by our photo and video department that you can discover by clicking here.


"Borgonuovo" was advertised on all our most important advertising channels, as well as on our website, of course.
Let's not forget that last January a dedicated newsletter was created for the property, sent to over 2,500 potentially interested customers, with an average of 844 views per month.
Considering that the publication of "Borgonuovo" on our site began in mid-December and that therefore the actual months of advertising were two (January and February), the average is over 1,300 views per month: a PERFECT average to create the conditions for a sale which, "coincidentally", arrived! 
The property "Borgonuovo" was present on all our best advertising circuits, very well presented and with an asking price in line with its real market value.
At this point, 70% of the acquisition work was done: now it was only necessary to check other important aspects and to wait patiently for the arrival of the right buyer: in this respect, all our professionals managing buyer clients were already in motion!
So, Great Estate's big, high-performance organisational machine was in full swing!
In just over two months of advertising, "Borgonuovo" generated 7 new clients, while 8 others already in our database had requested specific information, 2 had already carried out inspections and 5 others were ready to do so. In addition, two other clients besides the one who bought "Borgonuovo" were ready to submit an offer.
All this is proof of the POWER acquired by GREAT ESTATE's customer database, the result of years and years of experience, training, collaboration, and research, and of finding the right balance between many needs and interests.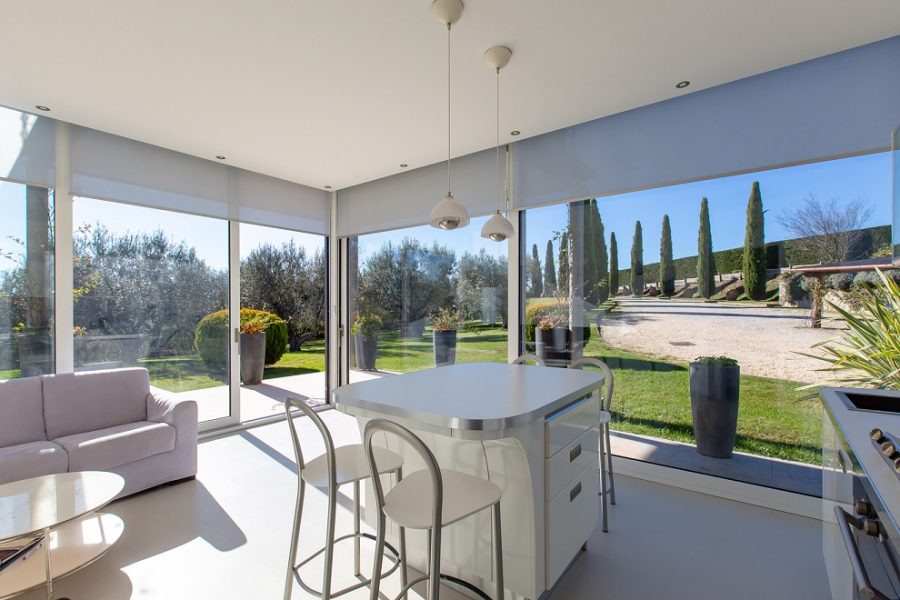 In this context, we must not forget the big news introduced on 28th December: THE LOGIN PROJECT TO OUR WEBSITE.
A great success that, only 2 months after its release, has shown exceptional results with a boom in registrations: over 1,500 registered clients, with an average of over 20 registrations per day.
Same thing for site logins: crazy numbers … 10.384!
If we then analyse the time the clients looked at the site from LOGIN in the first two months of 2021, the numbers become truly impressive: 73,608 minutes of LOGINs, up 20% in February compared to January, equating to 1,226.8 hours, or about 51 DAYS OF CONNECTIONS … IN TWO MONTHS!
Statistically, this means that from Monday to Sunday, every day, at any time, there is a client somewhere in the world who is LOGGED into our site and who is watching us.
But… back to our… PERFECT SALE!
A German client, and many others like him, was looking at our website on 21st February and, seeing that he was serious and genuinely interested, decided to LOGIN at some point.
That same client, also on 21st February, looked at the Virtual Tour of a property … which one? "Borgonuovo"!
But not only that. On 1st March, that client looked at and reviewed this property, as well as its drone video; on 2nd March, he also looked at the plans.
He then visited "Borgonuovo" with Nadia on 4th March and submitted a purchase proposal the same day: all this after … JUST 11 DAYS FROM THE FIRST CONTACT!
Days during which, thanks to his login to the site, he carried out further actions related to "Borgonuovo", such as looking several times at the professional photos and the professional Virtual Tour: proving his concrete interest in the property.
Finally, on 6th March, his proposal was accepted by the seller!
To conclude, this client submitted an offer and, 13 days after the first contact with GE, he has purchased "Borgonuovo"!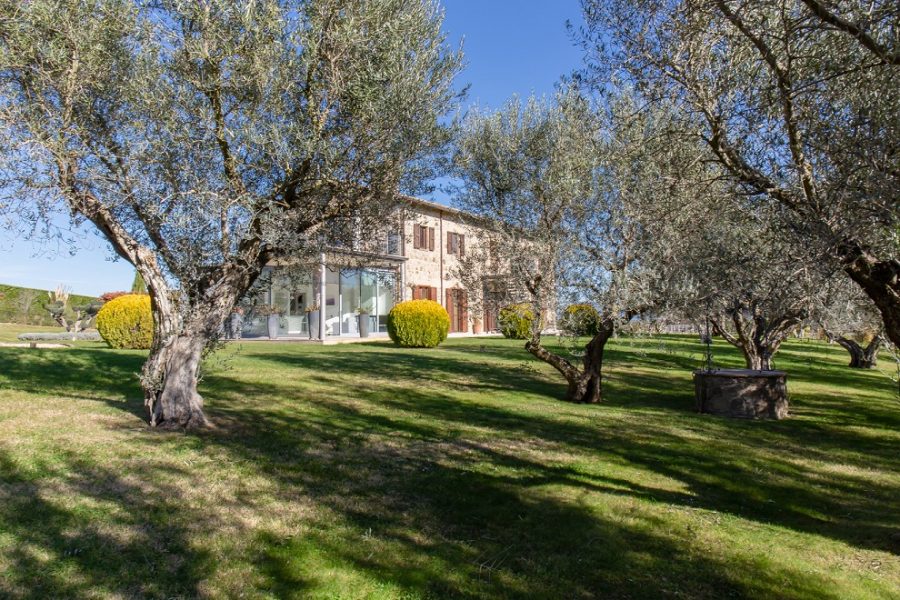 Everything we have told you so far (a perfect acquisition and presentation, the generation of so many interested clients…) would have been in vain if our consultant Suzanne hadn't managed the seller as well as possible and if Nadia Aron hadn't done everything possible and impossible to manage the buyer!
With the "perfect" sale of the "Borgonuovo", Great Estate confirms itself as a company with a great organisation and great potential!
The story of this sale is the story of a great success, made possible by the commitment and daily work of all the professionals in the group:
from our back office, to our photography and video department; from our valuation department, to the translators and those responsible for advertising on portals; from our IT department, to our communications department, to all our property consultants and, of course, Great Estate's CEO, Stefano Petri.
This sale represents one of the most beautiful demonstrations of strength, synergy, capacity, and experience our group has ever achieved!