The number of virtual sales for Great Estate continues to grow, and also that of clients, especially international, who rely on our group and our innovative services to make their dreams come true
2020 and the limitations imposed, have prompted all of us here at Great Estate to carefully consider how we can improve our services.




Thus, by combining our ideas, we took the opportunity to develop a new service, which represents an effective solution to the impossibility of carrying out normal physical inspections at the properties:
THE VIRTUAL VISITS PROJECT.
A great opportunity for our purchasing clients, primarily international, who relying on our experience, knowledge and fairness, were able to use this tool and "visit" in detail, albeit remotely, the properties of their interest, asking questions and interacting with their trusted advisors during the Virtual Visit.
This has allowed us to achieve great goals, while at the same time fulfil the dreams of our dear clients.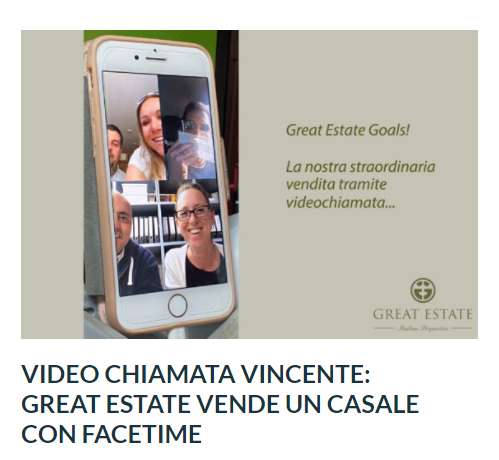 Our first Virtual Sale was an unforgettable one, that of the farmhouse "La Terrazza" in the Tuscan countryside surrounding the ancient village of Montepulciano, which ended via face-time in April 2020, in full pandemic.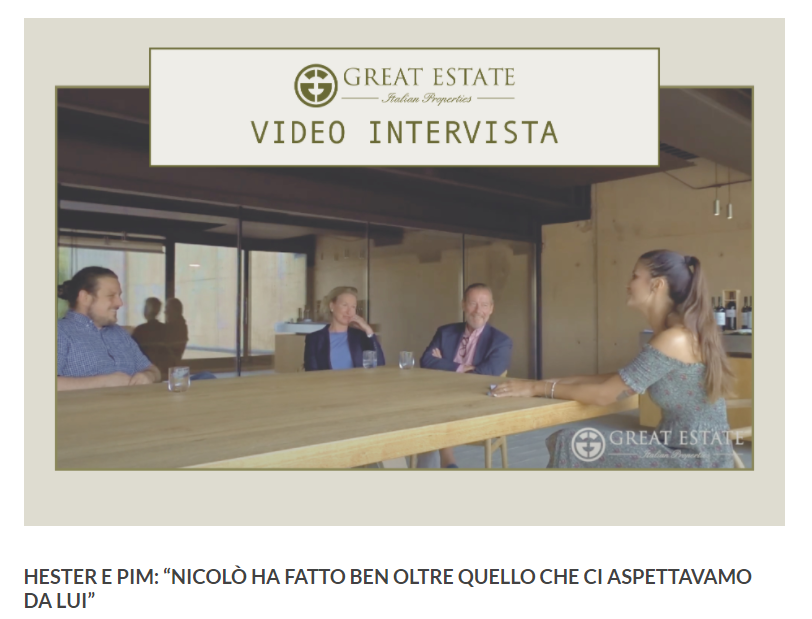 How can we forget that of the splendid "Tenuta Santa Cristina" in Umbria: the realization of the Italian real estate dream of Hester and Pim.
Continuing the roundup of virtual sales in 2020, we remember "Amore Di Vino": an enchanting apartment in the historic center of Cortona, purchased by a young Italian-Argentine couple e del magnifico casale "Il Paradiso Su Todi".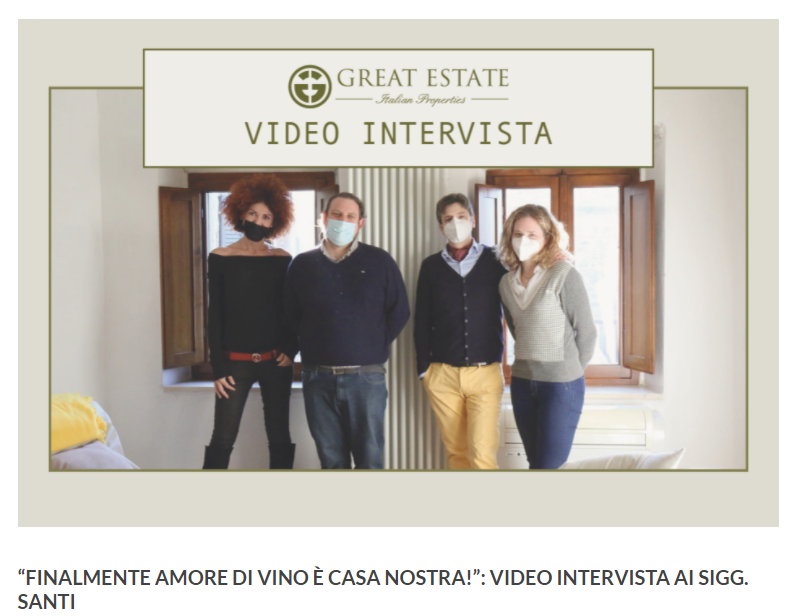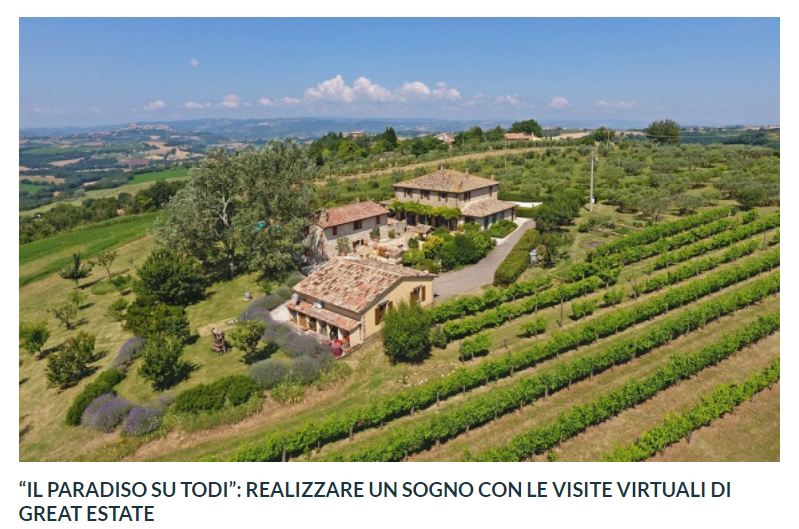 These are just some of the wonderful properties sold between 2019 and 2020 thanks to Great Estate Virtual Tours: from Umbria to Tuscany, from historic centers to dream farmhouses, there have been over 25 virtual sales!
Finally, 2021 has seen the pandemic emergency globally loosen "its grip" and the possibility of returning to travel and move freely.
Although our magnificent properties can be visited "live",
the Virtual Tours designed by the Great Estate network
are still proving extremely useful for our international clients.
You will have certainly read our articles dedicated to 3 extraordinary virtual sales signed in the course of 2021:
"Podere Paradiso", "La Bella Vista" and "Casale San Marco."
In 2021, the Great Estate Network was able to celebrate
more than 25% of their successes thanks to Virtual Visits:
Over 50 sales were signed with the help of this tool
(also considering that now over 80% of our properties have a presentation video and therefore, in 80% of the cases, all purchasing clients look at a property for the
first time with a "video visit").
Stefano Petri, CEO of Great Estate comments:
"These numbers fill us with pride:
once again, they demonstrate how our organization is structured and farsighted, aimed at always and in any case finding a solution to every problem.
We believe more and more in this working methodology, able to provide many benefits: optimization of time, better presentation of our properties, the possibility for purchasing customers to visit the latter online with one of our professionals and … much more!

This is precisely why we recently invested in the purchase of two instruments capable of creating truly avant-garde videos, which offer a real "immersion" in the property: we want to give you a sneak peak:
CLICK HERE
In 2022 we will work to the maximum so that most of our magnificent properties are presented in this innovative way and supported by video-visits made by individual professionals who, in real time, "tell" each individual property, explaining its qualities and also its margins for improvement.
Innovation, professionalism and fairness
continue to be the values that lead us to all of this.